'Jeopardy!' champion's 12-day winning streak comes to an end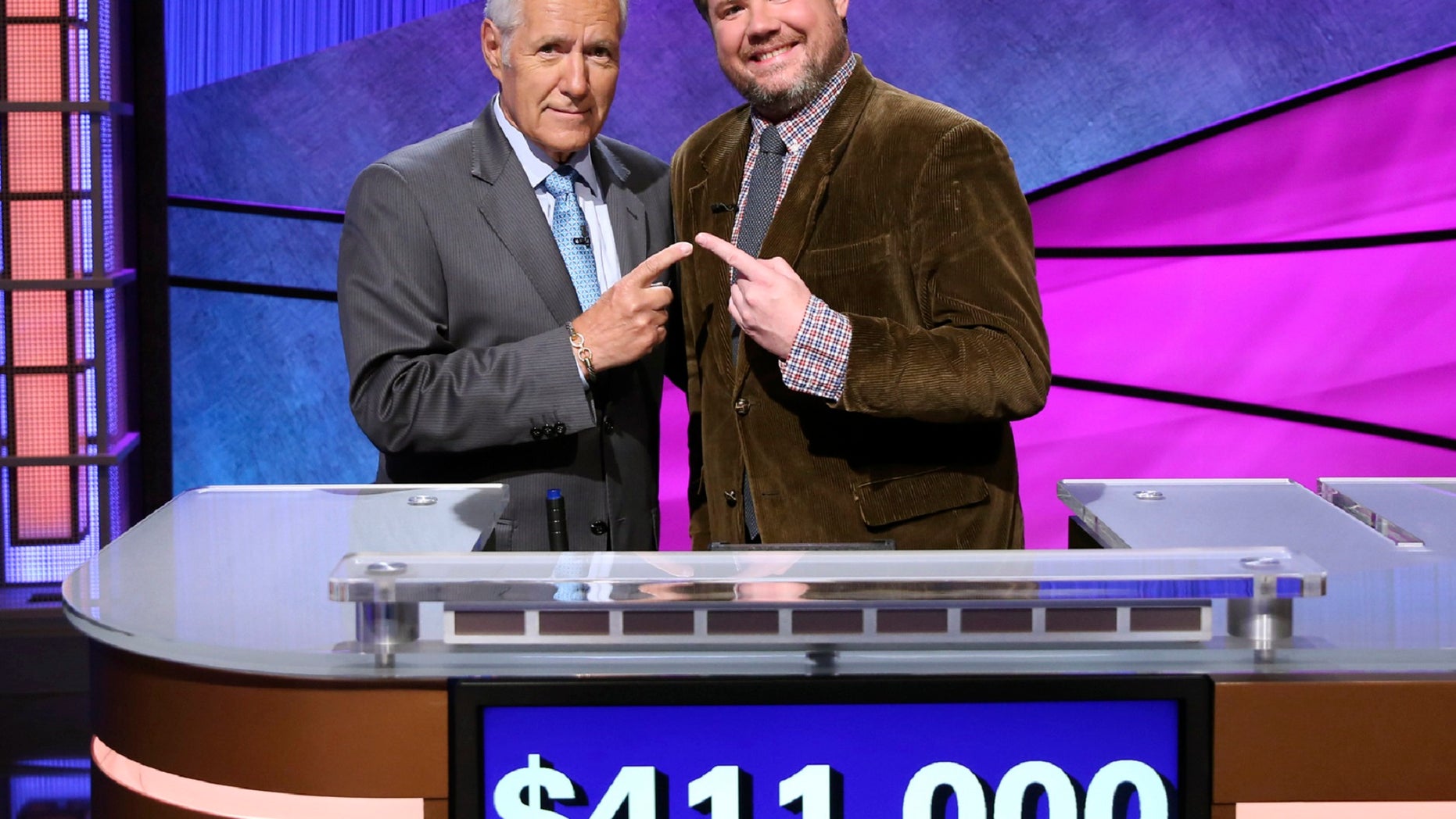 The 12-day winning streak for a charismatic "Jeopardy!" contestant came to a close on Thursday night.
Austin Rogers, a bartender from New York, came in a close second place on the fan-favorite game show after a 12-day run as champion.
Rogers lost the game to Scarlett Sims of Oak Ridge, Tenn., by a mere $51. The final score was $33,201 to 33,150.
A spokeswoman for the show said Rogers' $411,000 put him in fifth place in "Jeopardy!" all-time regular season winnings.
'BLADE RUNNER 2049' PULLS IN OLDER GUYS, BUT FEW OTHERS
Rogers, described on the "Jeopardy!" website as a "quirky genius," reveled in goofy antics and wisecracks on stage, breaking from the show's typical serious demeanor. He said he came in wanting to win at least two games.
"I mean, I always wanted validation that I'm smarter than everyone, and now, when in an argument, I can just say "SCOREBOARD!" and point to an imaginary jumbotron," he said on the site.
But fans don't have to wait too long to see the contestant. He'll be back on "Jeopardy!" on Nov. 6 competing in the two-week tournament of champions.
The Associated Press contributed to this report.