Jennifer Lopez's Sexy Performance Draws Ire Of British TV Viewers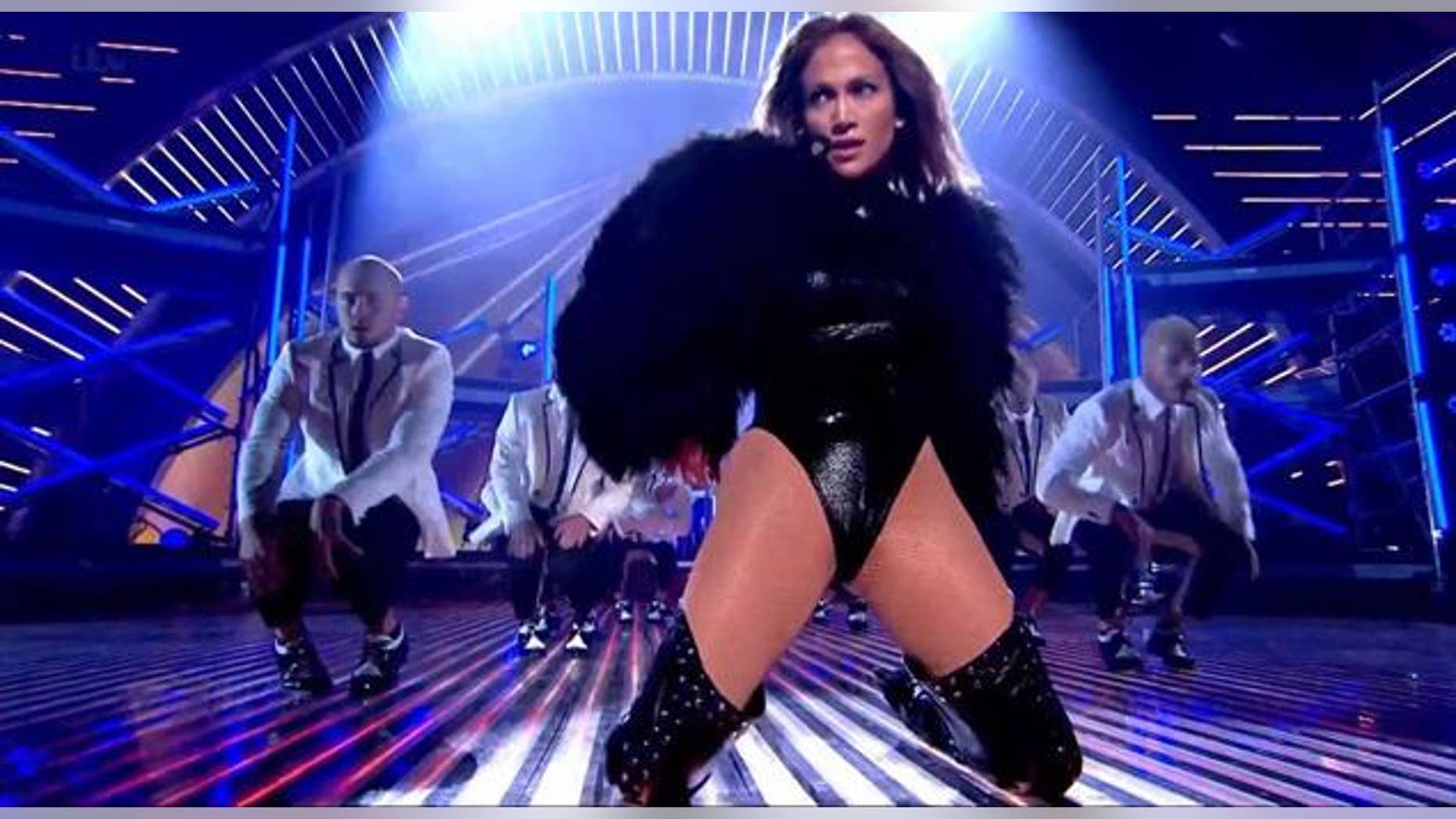 Jennifer Lopez is known for her scantily clad, sexually charged performances.
But it appears JLO is too hot to handle for some British television viewers.
Wearing a skintight black leather bodysuit and thigh-high boots as she performed her new single, "Live It Up," on "Britain's Got Talent," JLO angered some viewers over her less than family-friendly presentation.
According to Ofcom, which is Britain's version of the Parents Television Council and the Federal Communications Commission, it has received numerous complaints about Lopez's raunchy, sexualized performance.
With viewers saying the performance was not appropriate for the "family friendly" UK television program, Ofcom is currently assessing the complaints "but not investigating at the moment."
"If we consider the potential that the broadcasting code wasn't abided by, there is potential we would investigate," a spokesman for the organization told E News. "But it's too early to speculate."
As one disgruntled viewer wrote on Twitter: "Could Jennifer Lopez's outfit be any more inappropriate for a family show?" Then added: "What sort of role model are you being for the young girls watching?"
Another viewer pleaded with Lopez to "cover up your cheeks please!"
Follow us on twitter.com/foxnewslatino
Like us at facebook.com/foxnewslatino