Jennifer Lopez's Boy Toy Casper Smart Involved in Illegal Street Racing Fiasco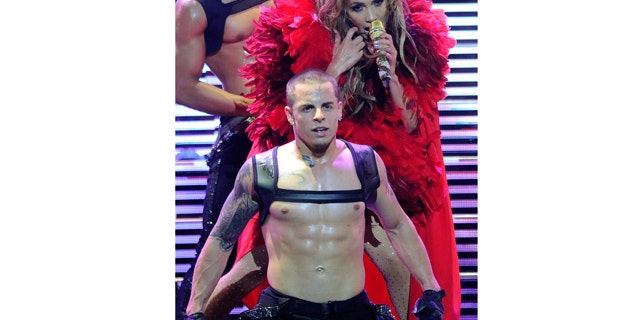 Jennifer Lopez sure likes them bad boys!
The diva's new boy toy, Casper Smart, seems to have a record with the law according to news reports in the NY Daily News and E! News.
Smart, 24, whose given name is Beau Paul Smart, was caught driving without a valid license back in 2004, 2006 and 2007, according to an E! report.
More recently, Smart was charged with participating in an illegal highway street race (does he actually think he's part of the Fast and the Furious?!) and is currently out on a $26,000 bail.
Smart faces court time Jan. 5, 2012 and must complete 10 days of community service since he "pleaded no contest" to the illegal street racing charge," the NY Daily News reports.
Smart may end up in jail for 90 days and paying a $550 fine if he fails to show up in court and complete the community service by the deadline provided.
This doesn't seem to faze Lopez or Smart. The two lovebirds were caught snuggling in a Cabana by a TMZ paparazzi in Hawaii this Saturday.
"It's pretty serious," an undisclosed source told E! News. "They're together a lot. She's never been happier."
The source added that Smart is not a gold digger and that "his intentions are in the right place."
"He's totally cool," the source added. "He's not jaded. He's not asking Jennifer to buy him this or that. He's courting her, like sending her flowers."
You can reach Alexandra Gratereaux at: Alexandra.Gratereaux@foxnewslatino.com or via Twitter: @GalexLatino
Follow us on twitter.com/foxnewslatino
Like us at facebook.com/foxnewslatino