Jennifer Lopez Was Told Her Curvaceous Figure Would Hurt Her In Hollywood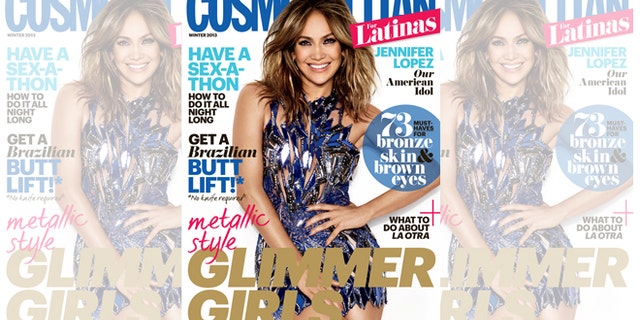 Jennifer Lopez was once told that her curvaceous Latina body would not do well in Hollywood – and how wrong they were.
In the winter issue of Cosmopolitan for Latinas, in which the 44-year-old Puerto Rican graces the cover, it's revealed that she's always been proud of her body and had to fight in her career to keep it.
"Early on, my family really made me love who I was and what I looked like," Lopez told the magazine. "My body was nothing out of the ordinary in my neighborhood. When I first started on television, people, and even my own manager at the time, would tell me I had to make all of these changes."
"But you have to stand up and say, 'There's nothing wrong with me or my shape or who I am, you're the one with the problem!" she continued. "And when you can really believe that, all of a sudden other people start believing too."
The "American Idol" judge stood her ground and, eventually, Hollywood fully embraced her curves – and now even celebrates them.
The actress and producer also recalled her childhood in the Bronx, dreaming of being in the spotlight, remembering one movie in particular that resonated.
"I was really moved watching 'West Side Story' as a young girl and seeing Puerto Rican stars in it," Lopez said. "Even though it wasn't the best depiction of us, they still have the passion and love that I relate to – not to mention the singing and dancing! Rita Moreno became a hero to me."
Lopez now juggles a career as a singer, actress, producer, judge and single mom to 5-year-old twins Max and Emme. Many wonder how she does it all.
"One day somebody told me I had to perform in front of 35,000 people on the set of 'Selena.' I didn't know how to do it," she told the magazine. "I just said to myself: 'Don't think about it. You can do this and you'll be great.' I walked out onto that stage. And then I did. I've been following that rule ever since."
Lopez's full interview in "Cosmopolitan for Latinas" hits newsstands on Oct. 29.
Follow us on twitter.com/foxnewslatino
Like us at facebook.com/foxnewslatino