Jennifer Lopez, Marc Anthony Sued For $25 Million Over 'Q Viva!' Reality Show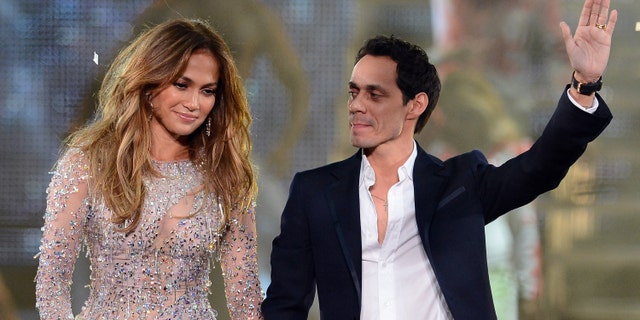 A man is claiming singers Jennifer Lopez and Marc Anthony are grinches that stole his idea for their "Q' Viva!" and he is suing the duo for $25 million.
TMZ reported that John Jacobs filed a lawsuit in New York claiming he contacted Marc Anthony Production and Lopez's Nuyorican Production about his idea for "Miami Beach: The Game" in 2007 and 2008.
According to the gossip site, Jacobs said his idea was to combine two well-known Latino celebrities to travel in search of the next superstar. He said both companies were interested in pursuing the project, but ultimately ignored his phone calls.
Then, a couple years later, Jacobs said he started seeing ads for "Q'Viva!" around 2012 starring Anthony and Lopez and was surprised by the similarities to his own show concept.
In the lawsuit, Jacobs claimed, "they were so similar that they were twins," TMZ reported.
"Q'Viva The Chosen" starring Lopez, Anthony and superstar director/choreographer Jaime King, premiered on Univision in January 2012 and on FOX in March of that year.
The premise of the show was the three superstars traveled to 21 different Latin American countries looking for the most authentic and talented performers to headline a live show in Las Vegas.
The show was cancelled after six episodes.
According to the report, Jacobs followed up with the two production companies and Univision, which aired the show, but said he never heard back.
TMZ said it reached out to Anthony's company, who would not comment on the lawsuit. No word from Lopez's camp.
Follow us on twitter.com/foxnewslatino
Like us at facebook.com/foxnewslatino