Jennifer Lopez Linked To Bizarre Lawsuit Involving Naked Pictures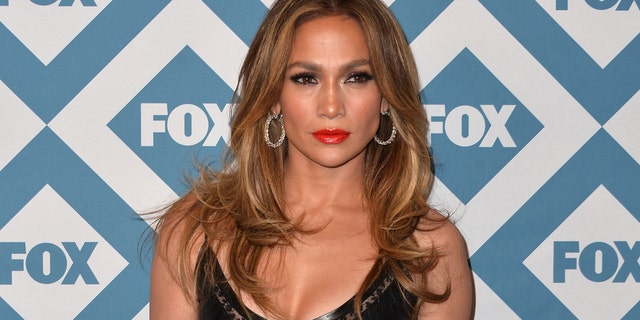 Many claims have been made about Jennifer Lopez over the years, but what is stated in a new lawsuit may be one of the oddest.
According to TMZ, the "American Idol" judge is indirectly involved in a bizarre catfish scheme by a man claiming he was duped into sending naked pictures of him to someone he believed to be the singer.
Rodrigo Ruiz filed a $10,000 suit against Lopez in Los Angeles court claiming she sent him a letter randomly in 2008, asking him to send her some naked pictures and his demo CDs.
According to copies of the letters obtained by TMZ, he claims the letters led him to believe he would be getting a chance at a music career and the possibility of dating the superstar.
One of the letters to JLo, according to the suit, reads: "I just wanted to let you know that I do remember you and that I am interested in you. I have plans on leaving my husband… send me pictures of you both with clothes and without clothes."
A second letter follows up with thanking Ruiz for the package of music and demos, but reminded him to send pictures of him naked.
At one point, the correspondence gets much more graphic.
In addition to the lawsuit, Ruiz subsequently filed a police report claiming sexual harassment against Lopez – whom he still believes is behind the letters.
According to TMZ, records show the P.O. Box he replied to belongs to a 53-year-old woman in Los Angeles. The website said they called to ask about the lawsuit and "she nervously concocted a lame explanation about operating a Jennifer Lopez fan mail exchange… and hung up on us."
A rep for Lopez said the lawsuit is "a desperate attempt for notoriety," adding that the singer has never seen, met, or corresponded with Ruiz. The rep said the lawsuit should be dismissed.
In other JLo news, the 44-year-old singer debuted a 45-second music video teaser to her new jam "Same Girl," that is all about returning to her roots. She is seen having fun in the rain and waiting for the 6 train.
The new track is part of her upcoming 10th album, for which she has collaborated with Future, Big Sean, Robin Thicke, Sia and RedOne.
Follow us on twitter.com/foxnewslatino
Like us at facebook.com/foxnewslatino