Jennifer Lopez: Latino leads on 'The Boy Next Door' would not have happened if I wasn't producer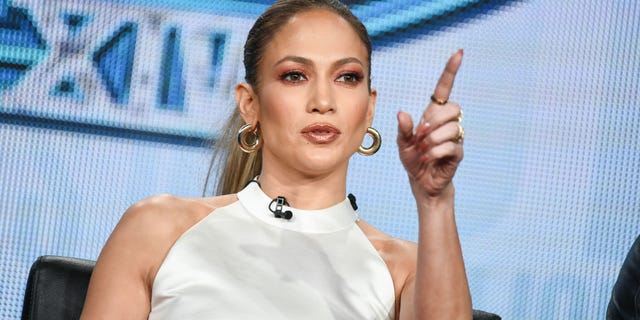 Jennifer Lopez is proud of her latest big-screen thriller film "The Boy Next Door" and says that having to Latino leads probably wouldn't have happened if she wasn't its producer.
"It's a mainstream movie, it's not 'a Latino movie,' but the truth is, as a producer, I'm very proud because in retrospect, I just picked the best actor for the role," she noted while on "Good Morning America" on Monday. "But at the end of the day, a big studio made this movie, I don't know that they would've cast both of us in this because of that."
The film, out in theaters on Friday, follows a conflicted woman who gets romantically involved with her much younger neighbor, played by Ryan Guzman.
"Two Latinos opening in a mainstream movie, if it does well, that's gonna change things," Lopez said. "I would love for the Latino community to come out and support this movie because it would give us the freedom … That gives me a lot of freedom as an artist; it gives us a lot of freedom to make more movies in this way. Whatever kind of stories we want to tell – it's exciting."
Lopez also said that the thriller was her first micro-budget film with a $4 million budget shot within 23 days.
"You know what, we put all four million in front of the camera!" she told GMA's Robin Roberts. "We all shared one trailer, we had no craft service, it wasn't that type of luxury movie set, let's say."
Rumors have swirled recently that Lopez and Guzman, 27, took their on-screen relationship, off-screen.
Lopez denied the reports on "The Ellen DeGeneres Show" on Tuesday, adding that she doesn't like the term "cougar."
"I'm not after younger guys. If younger guys like me then that's one thing," she said, bringing up the gender double-standard about dating someone younger. "There's like guys who just go after younger women. They have no name. No label. And you can date one person. Label."
Like us on Facebook
Follow us on Twitter & Instagram