Jennifer Aniston announces split from Justin Theroux
The romance is over between Jennifer Aniston and Justin Theroux, as the Hollywood power couple announced Thursday that they've separated.
The couple told The Associated Press through Aniston's longtime publicist, Stephen Huvane, on Thursday that the decision "was mutual and lovingly made at the end of last year."
The couple said in the statement they made the announcement to avoid tabloid speculation and "convey the truth directly."
"Normally we would do this privately, but given that the gossip industry cannot resist an opportunity to speculate and invent, we wanted to convey the truth directly," the statement reads. "Whatever else is printed about us that is not directly from us, is someone else's fictional narrative. Above all, we are determined to maintain the deep respect and love that we have for one another."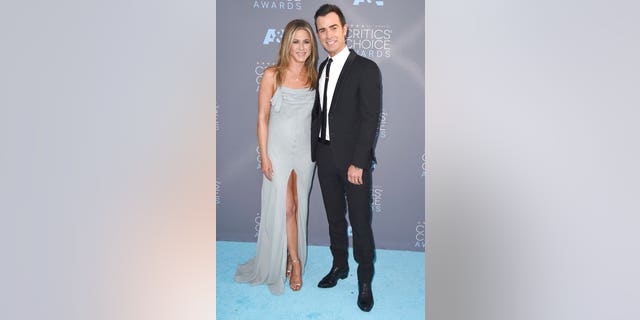 Engaged in August 2012 and married in August 2015, Aniston and Theroux were married less than three years and had no children together.
The latest celeb breakups...
Aniston, 49, was previously married to Brad Pitt, but the duo divorced in 2005. Recently, she avoided an awkward red carpet moment by skipping the Golden Globes entrance where Angelina Jolie was present. Pitt left Aniston for Jolie in 2005.
As People notes, the former "Friends" star has been spending a lot of time apart from Theroux in recent months. Theroux has been on the East Coast, often spotted in New York City. Meanwhile, she's been spending time in Los Angeles.
The couple has reportedly been busy with separate projects as well. Aniston recently signed on with Reese Witherspoon for Apple TV's "Dumplin'," filming in Atlanta, while Theroux, 46, has been filming "The Spy Who Dumped Me" in Budapest.