Jenni Rivera's 'Unrecognizable' Remains Found Near Crash Site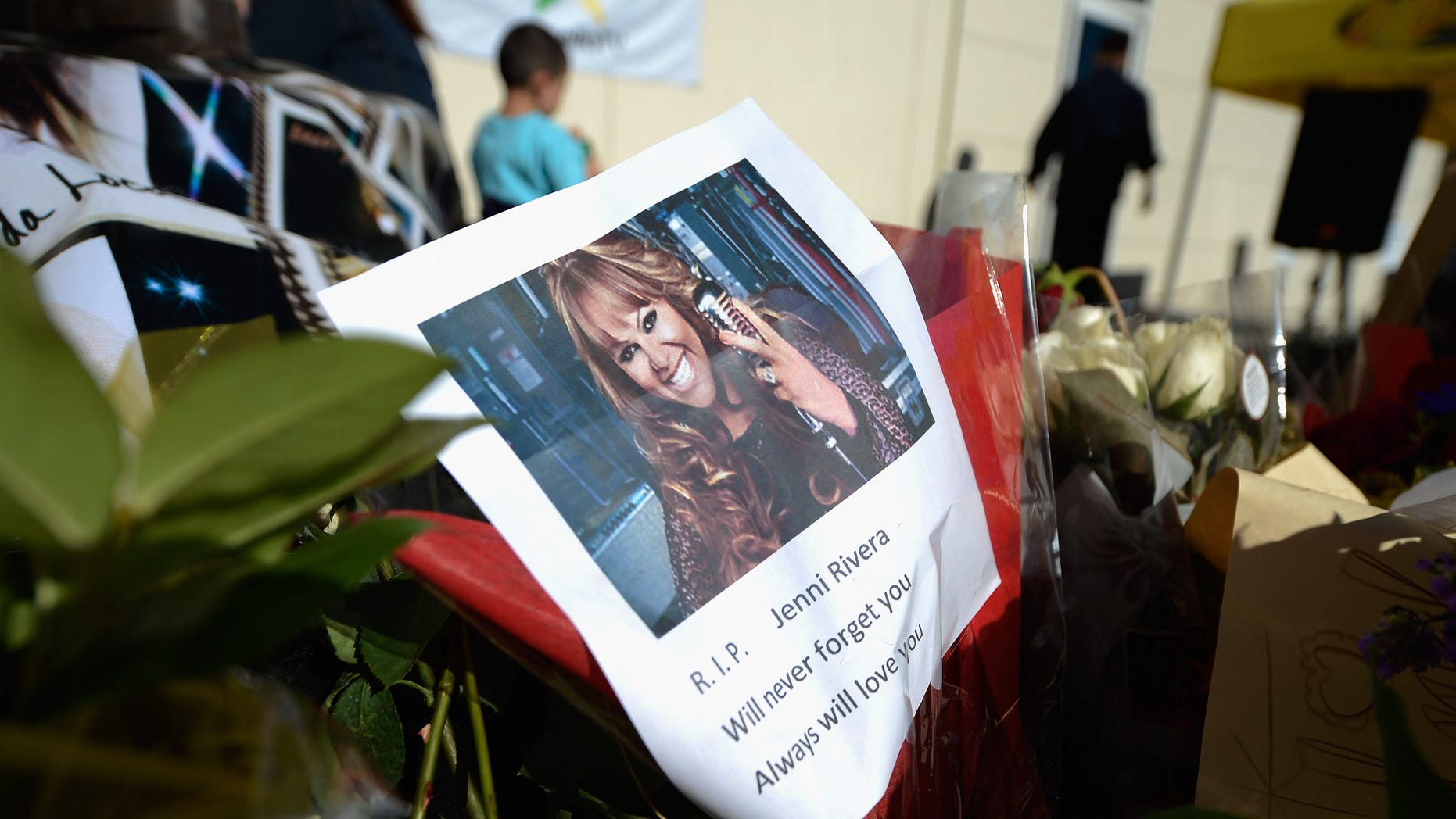 Jenni Rivera's "unrecognizable" remains were found near the crash site where the LearJet25 carrying the star and six others from her team went down on Sunday, Mexican daily El Universal is reporting.
Lupillo Rivera, brother of the deceased performer, arrived Tuesday morning in Monterrey to recognize her remains at the Hospital Universitario. Medical examiners there are taking DNA samples of him to match it with the remains of the late singer, who will be buried in Los Angeles.
The National Transportation Safety Board says it will continue its search and confirmed the investigation is ongoing.
Rivera, killed early Sunday in a plane crash in Mexico, was at the peak of her career as perhaps the most successful female singer in grupero, a male-dominated regional style influenced by the norteño, cumbia and ranchero styles.
The small aircraft was en route from Monterrey to Toluco, just outside Mexico City, when it was reported missing about 10 minutes after takeoff.
The cause of the accident has not been determined.
The charter company and owner of the plane had one if its planes seized by the U.S. Drug Enforcement Administration in September and is the subject of a federal lawsuit.
The lawsuit, filed in Nevada, alleges the owner has a long criminal history that includes cocaine possession.
This report contains reporting by The Associated Press.
Follow us on twitter.com/foxnewslatino
Like us at facebook.com/foxnewslatino