Jenna Dewan happy she went public with new romance with Steve Kazee
Jenna Dewan is in a good place!
ET's Keltie Knight spoke with the 37-year-old dance pro and actress at the 2018 Baby2Baby Gala presented by Paul Mitchell on Saturday night, and while she played coy about her new boyfriend Steve Kazee, she did admit she's "very happy."
Dewan, who officially filed for divorce from Channing Tatum six months after they separated, has gotten very close with her Tony-award winning new beau, as the two were spotted kissing and showing major PDA in Palm Springs, California, on Friday.
Jenna Dewan Can't Keep Her Hands Off New Boyfriend Steve Kazee in Kissing Pics
"Channing and Jenna truly planned to be together forever, so dating other people is a huge step for both of them," a source recently told ET. "Even announcing their split was difficult because their fan base loved them as a couple."
"They are both trying their very best to give each other the space they both need to move forward in life," the source added. "They want their relationship to stay healthy for their daughter Everly. They both plan to make her their very first priority."
Meanwhile, Dewan's positive outlook showed in her wardrobe at the gala, where she donned a gorgeous all-white jumpsuit with a wavy trim. She was joined by friends, Olivia Munn and Jessica Alba, all of whom documented their glow-ups on an Instagram Story ahead of the event. Alba brought thrills and frills with her black gown with silver lace, and Munn opted for a glamorous off-the-shoulder layered orange dress.
Jenna Dewan Photographed With New Boyfriend Steve Kazee for First Time
"It was fun," Munn told ET of their group glam session. "Jess hit me up and said, 'Do you want to come to Baby2Baby and get ready together?' And obviously, she's one of my dearest friends and it was just so much fun."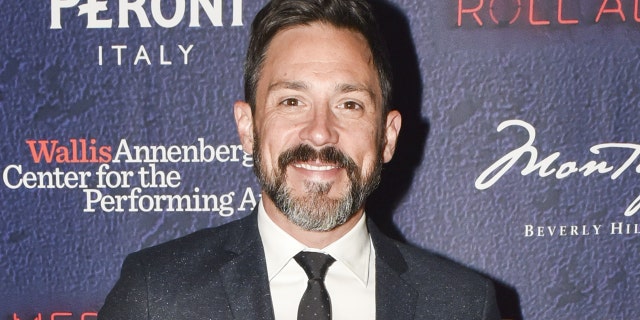 "We all got together, had champagne and got dressed up," she added. "Usually, we get ready by ourselves with our glam team and you kind of go off, but it just felt like just... I don't know, it's kind of like what you always would like to do. You know you'd like everyone to get together and hang out, and we're all in her closet and everyone has their little stations and it was really fun."
And obviously, there was a good cause behind all of the fun. At the event, Dewan and Alba both opened up to ET about their involvement with Baby2Baby, an organization that aims to provide basic necessities to children in poverty.
Channing Tatum and Jenna Dewan Reunite to Take Daughter Everly Trick-Or-Treating for Halloween: Pics
"This is such an important organization because I know as a mother how important it is to be able to provide your babies with everything they need so they can thrive," Dewan explained. "Not everyone is born into the most fortunate of circumstances, and sometimes there's a crisis that puts you in a new and completely unfortunate circumstance. So Baby2Baby is there to provide everything you need for your baby, whether there's diapers and wipes, a crib, a stroller and we are a national program."
"This is our biggest fundraiser," Alba added. "Everything from a pair of shoes, to a backpack for a child who's going to school, to babies who need diapers and wipes, or a safe place to sleep. So, we really are there to help parents give their child and their children everything they need so that they can thrive."