Jenn Sterger Gets Role in Mischa Barton Movie, Report Says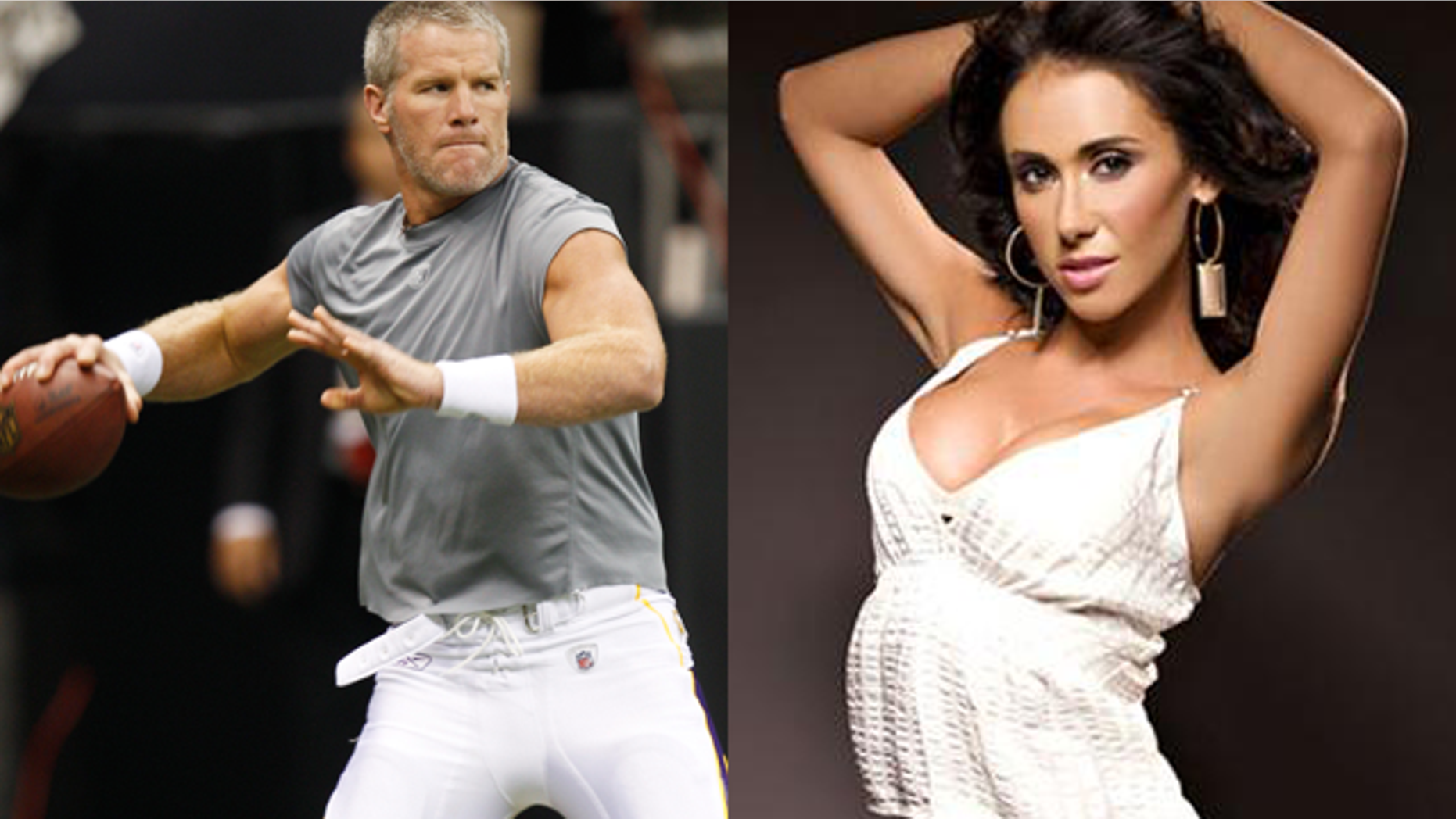 Jenn Sterger finally got some good news.
The reporter allegedly sent lewd emails from NFL superstar Brett Favre will appear in Mischa Barton's next movie, "Don't Fade Away," RadarOnline.com reports.
Sterger's character is named Amber.
PHOTOS: Jenn Sterger in Maxim.
Meanwhile the NFL is still reviewing allegations involving Favre, who the website Deadspin said sent racy messages and photos to a former game hostess while he was the Jets' quarterback in 2008.
The league action comes one day after the site posted a video that included below-the-waist photos, said to be of Favre.
"We are reviewing the matter," league spokesman Greg Aiello said when asked about reports that a person alleged to be Favre sent voice mails and lewd pictures to Sterger.
Minnesota Vikings coach Brad Childress says he has talked with his quarterback about the investigation.
"We just talk about what's out there and look it right in the eye and deal with it to the extent we can," Childress said on Saturday. "It doesn't affect anybody else in this locker room, except Brett Favre."
Deadspin reported that a man alleged to be Favre contacted Sterger on MySpace and began leaving her voicemails. The website posted a video of the voicemails and several graphic pictures allegedly sent to Sterger's cell phone.
"Send me a text. Love to see you tonight," one voicemail said.
The 26-year-old Sterger, now a TV personality for Versus, has a website that describes her as an actress, model, writer and television host. Her duties during Jets games included introducing the Jets' dance team, asking trivia questions and making announcements to the crowd.
Sterger's manager Phil Reese said she is "not doing any interviews or commenting at this time," but that "Jenn did not provide Deadspin with any information."
If the NFL finds that Favre violated its personal conduct policy, Favre could be fined or even suspended.
Favre, 41, and his wife, Deanna, have been married 14 years. He became a grandfather in the spring.
-- The Associated Press contributed to this report.