Jen Aniston Tries Bra Vibrator on Ellen Degeneres' Show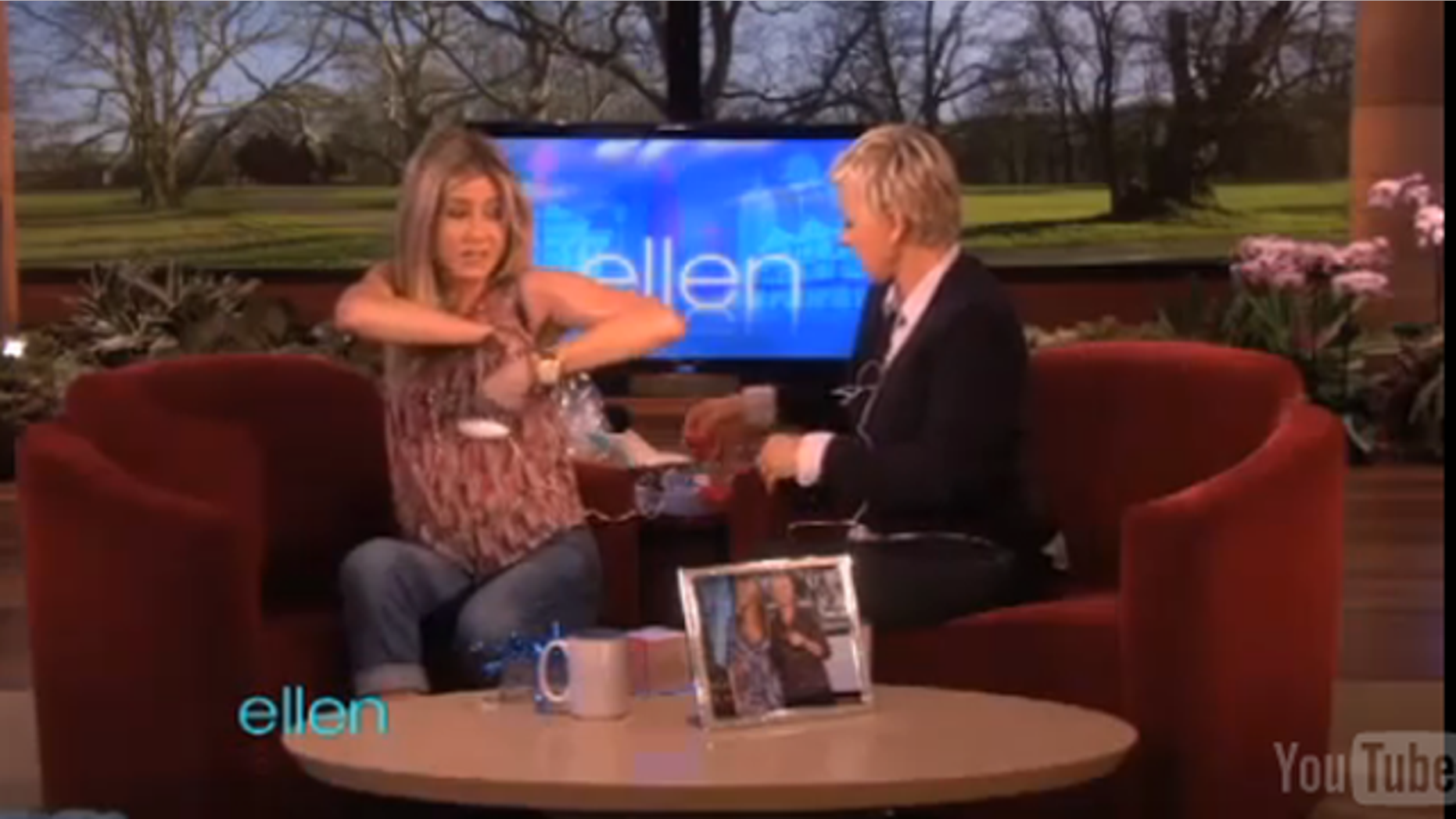 Oh that Ellen Degeneres!
Jennifer Aniston was on "Ellen" Friday morning promoting her new movie "Just Go With it" when Degeneres asked her to, well, just go with it.
Degeneres brought out a product called a bra vibrator that looked like two small pads, attached to electric cords, that one puts in one's bra.
So one named Aniston did.
The former "Friends" star jumped with DeGeneres hit the power button.
"I feel like I'm getting milked!" she yelled.
"You are being enhanced," DeGeneres said.
"I don't want to be enhanced!" Aniston screached.
Watch the video... if you dare.