Jean Smart says 'shoot me now' because young stars look up to her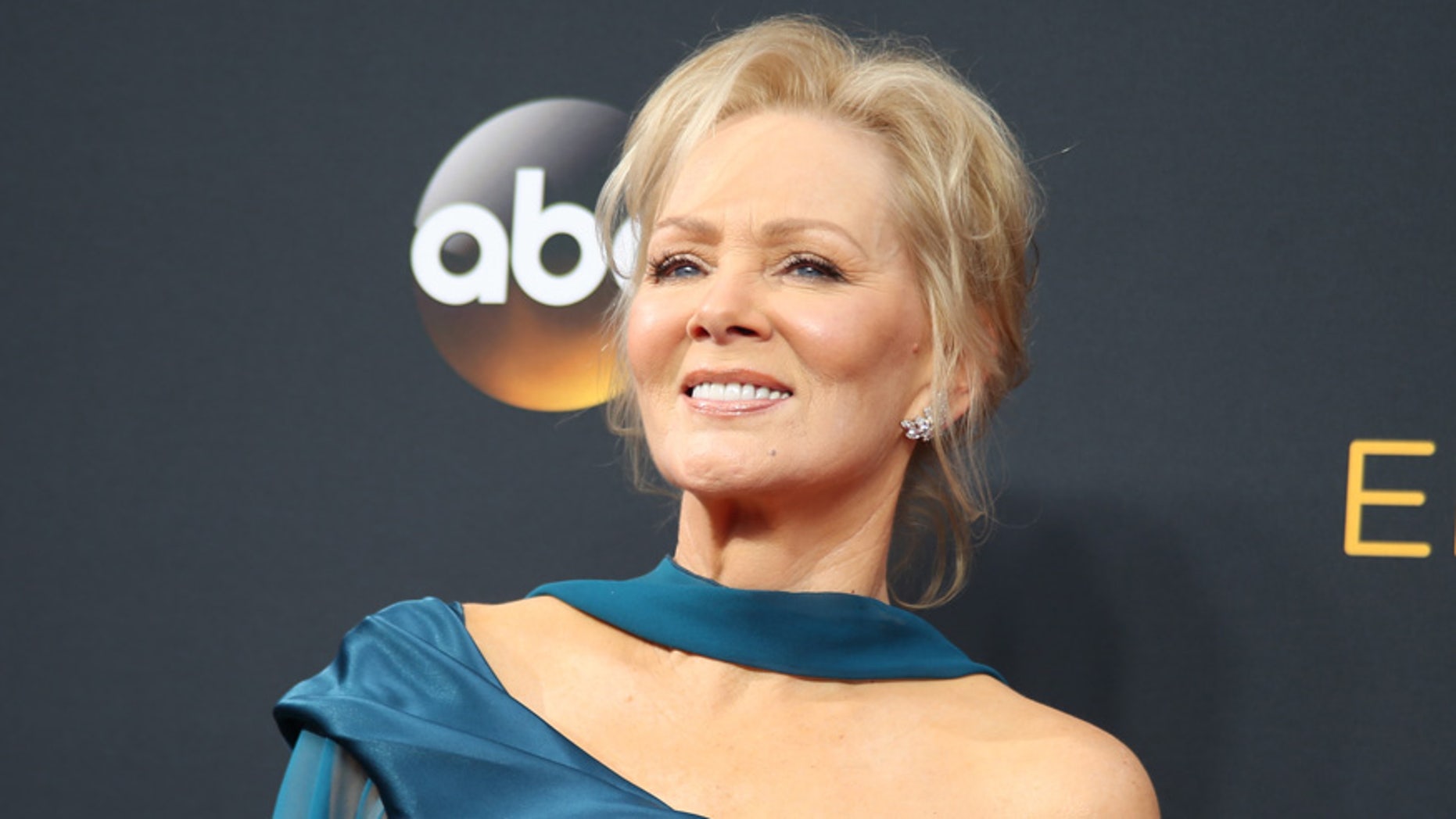 Jean Smart may be a veteran actress who has found success in film, TV and theater, but she doesn't need younger actors to remind her of that.
"Oh, good God... that makes you feel old," said the 65-year-old to Vulture writer Abraham Riesman when told that younger actors he's spoken to said they adore her and have learned from the star.
"I'm thinking, 'Really, I'm in that category now? Oh, dear God. Shoot me now. Just take me out and shoot me,'" she joked. "'Cause I remember feeling that way about certain actors. Now, I…oh, God. I admire all of them. I think they're all gonna be hugely successful after this. Some of them already are, but, oh my God. They're all so talented."
JEAN SMART TALKS INTENSE NEW ROLE IN 'FARGO'
Smart was promoting her newest show, "Legion," a series loosely inspired by the X-Men comics where she plays Melanie, a leader of a group of superpowered mutants being hunted by the government. But off-camera, she has more of a motherly role among her cast-mates.
"Well, I don't know if I'm a caretaker, but I sort of think of myself as a house mother," she explained. "Being one of the senior members of the cast, it's sort of like house mother at the co-ed sorority/fraternity. I brought in cookies the other day. Some cupcakes the other day."
Not only did Smart baked the treats herself, but she also "put little X's" on them.
KIRSTEN DUNST AND JESSE PLEMONS TALK 'FARGO'
She also had fond memories of her former cast mates from "Fargo," which starred 28-year-old Jesse Plemons and 34-year-old Kirsten Dunst.
"Weren't they magic together?" she asked on their roles in the comedy-crime series. "They broke my heart. It was like watching somebody driving toward a cliff. You just knew it was not gonna end well. Jesse, he just looked like a big 9-year-old to me."
"I really wanted to just hug him. And I wanted to be able to kill of Kirsten," she added. "But no."