Jason Bateman apologizes for downplaying Jeffrey Tambor's verbal attack against Jessica Walter
NEWYou can now listen to Fox News articles!
Jason Bateman said he was "deeply sorry" for comments he made in a recent interview that seemed to minimize Jessica Walter's feelings about a time when Jeffrey Tambor verbally attacked her.

In a series of tweets Thursday, Bateman responded to the backlash he received from a recent interview he did with his "Arrested Development" co-stars for The New York Times.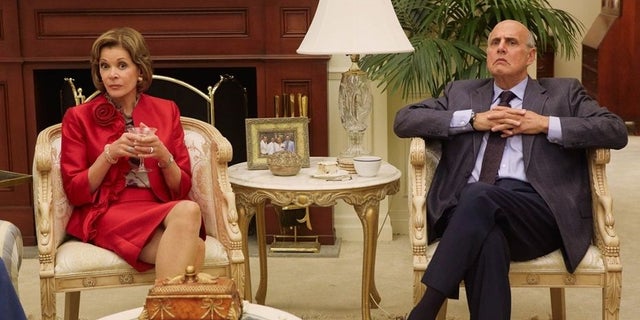 Critics accused Bateman of downplaying Walter's feelings.
The cast members were asked about the sexual misconduct allegations against Tambor, which led to the reveal that he and Walter had a dispute on set. Walter became upset when the argument between her and Tambor was brought up.
'ARRESTED DEVELOPMENT' CAST TALKED JEFFREY TAMBOR, REVEALED ON-SET FIGHT WITH JESSICA WALTER
"Which we've all done, by the way," Bateman interjected, alluding to arguing with Walter.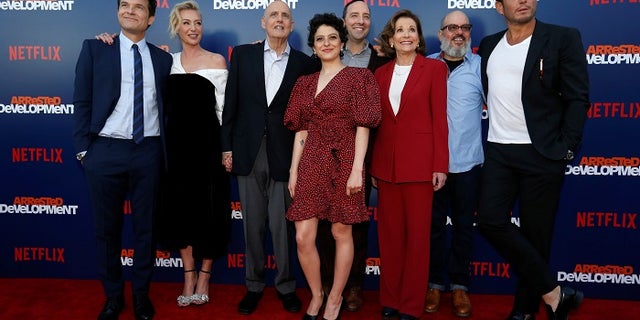 "You've never yelled at me," Walter responded. "You have never yelled at me like that."
"Let me just say one thing that I just realized in this conversation," Walter said through tears. "I have to let go of being angry at him. He never crossed the line on our show, with any, you know, sexual whatever. Verbally, yes, he harassed me, but he did apologize. I have to let it go. [Turns to Tambor.] And I have to give you a chance to, you know, for us to be friends again."
Although Bateman continued to explain Tambor's behavior as par-for-the-course in show business, Walter noted that in her 60 years of working, she'd never had anybody yell at her the way Tambor did.
MICHAEL JACKSON ESTATE SLAMS 'CRASS' NEW ABC TV SPECIAL ON SINGER'S LIFE
Bateman tweeted he was "listening to the NYT interview and hearing people's thoughts online" when he realized that he was "wrong."
"I sound like I'm condoning yelling at work. I do not. It sounds like I'm excusing Jeffrey. I do not. It sounds like I'm insensitive to Jessica. I am not," he tweeted.
The "Ozark" star said he was "horrified" at how he was unaware of Walter's feelings because he was too "eager to let Jeffrey know that he was supported in his attempt to learn, grow and apologize that I completely underestimated the feelings of the victim, another person I deeply love – and she was."
He added that he was "incredibly embarrassed and deeply sorry to have done that to Jessica."
Bateman concluded his tweets saying he "sincerely" apologized and that he "said a bunch of other stuff not very well."
Additionally, Bateman and Walter's costar Tony Hale issued an apology on Twitter as well for his part in defending Tambor.
"I have reached out to Jessica personally to apologize. Arrested Development is one of my families. Regardless of my intentions, it is clear that my words, both said and unsaid, served to minimize Jesica's pain and for that I am extremely sorry."
Fox News' Tyler McCarthy contributed to this report.