Jason Aldean: Get over affair and stop calling me 'bro country'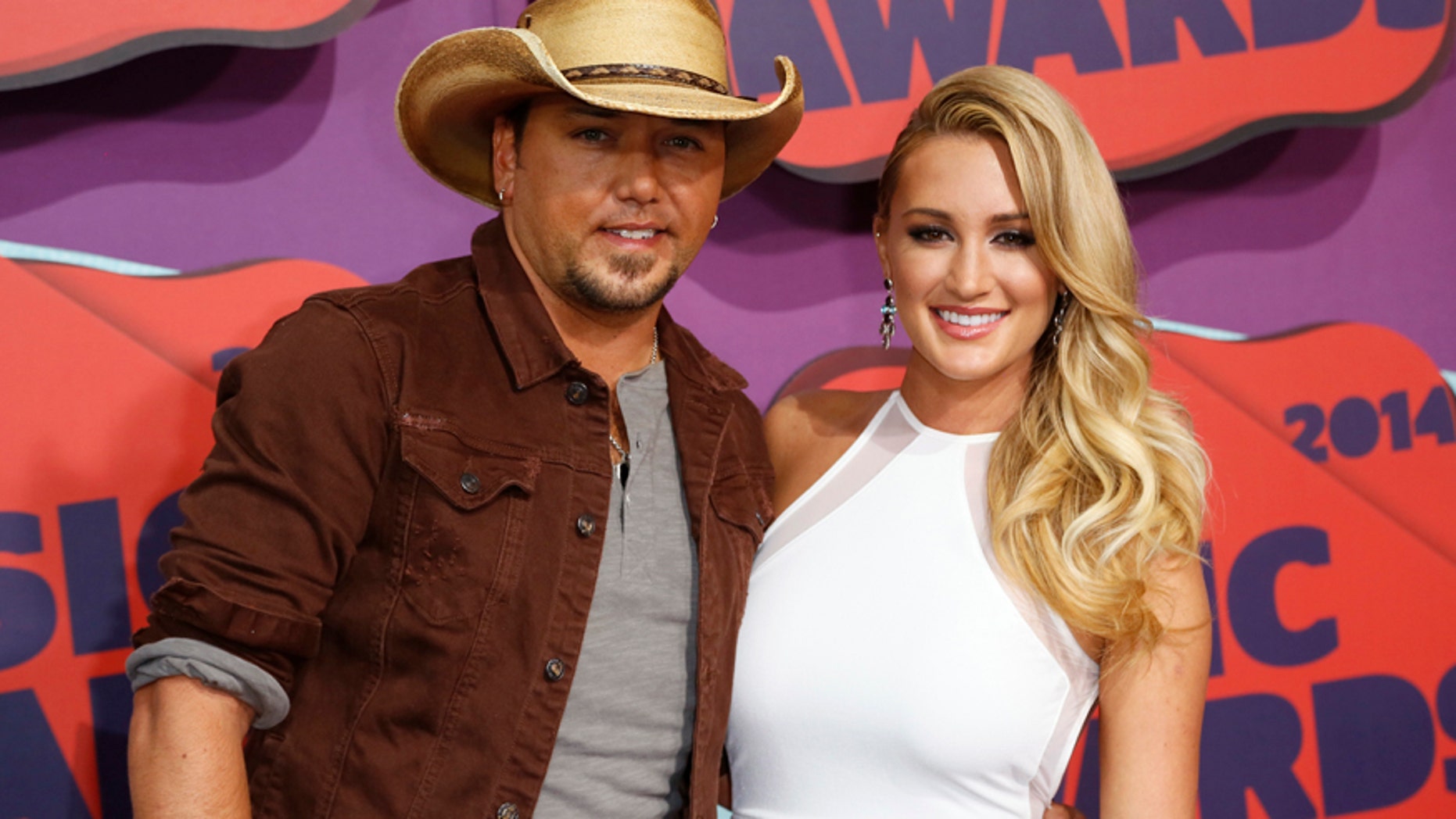 Country singer Jason Aldean wants everyone to get over his affair with former "American Idol" contestant Brittany Kerr.
The "Burnin' It Down" singer opened up to Billboard magazine about his relationship with his now-girlfriend Kerr and how he hates to be called "bro country."
"It has been two years of this s*** -- get over it, already!," Aldean told the mag. "And then when I finally do get enough of it and say something, every newspaper grabs it. And I'm not trying to get in the headlines — I'm just trying to get people to stop running their mouths."
The then-married Aldean made headlines when photos circulated of him and Kerr getting hot and heavy at an L.A. nightclub. The 37-year-old apologized for his actions but has since divorced his high school sweetheart and mother of his two daughters Jessica Ussery to be with Kerr.
"I hope people feel like what you see is what you get with me. I don't try to be something I'm not. It's too much work to try to be something else."
Another thing that gets Aldean riled up is being called bro country.
"This whole bro-country thing, whoever coined that ridiculous phrase, it's about beer or trucks or whatever. That's what we really grew up doing. A lot of us grew up in these little towns where there wasn't a whole lot to do," Aldean explained. "I don't try to be something I'm not. It's too much work to try to be something else."
One thing he won't sing about?
"I can't sing you a song about being a stockbroker on Wall Street, because I don't even know where the hell Wall Street's at."
WATCH: Four4Four: Taylor Swift's wet T-shirt contested