'Jane the Virgin' narrator Anthony Mendes gets second Emmy nomination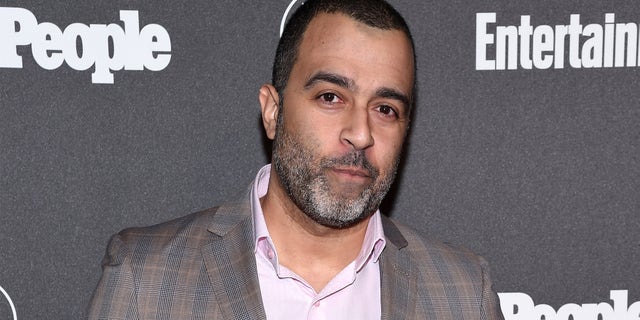 Anthony Mendez, the narrator of the hit show "Jane the Virgin," is celebrating his second Emmy Award nomination in a row.
The Dominican-American voice actor received a nomination for outstanding narrator alongside Adrien Brody for "Breakthrough," Keith David for PBS's "Jackie Robinson," David Attenborough for "Life Story" and Laurence Fishburne for "Roots."
The star of the hit CW show, Gina Rodriguez, was snubbed for a second year in a row. She did give a shout-out to Mendez on Twitter on Thursday.
In the traditional acting categories, the only Latino to receive a nomination was Oscar Nuñez for outstanding actor in a short form comedy or drama series for "The Crossroads of History" on the History Channel.
Joining him for the award are his co-star Lou Diamond Phillips, Jack McBrayer for "Your Pretty Face Is Going to Hell," and Rob Corddry and Rob Huebel for their work in "Childrens Hospital."
Sofia Vergara, who received four consecutive nominations for best supporting actress in a comedy series for her role as Gloria Delgado-Pritchett on ABC's hit "Modern Family," was not nominated.
However, the show and cast were nominated for best comedy series and her co-star Ty Burrell received one for outstanding supporting actor in a comedy series.
The lack of nominations for Latino actors has become a recurrent pattern at the Emmys since Vergara's snub in 2014. There were also no nominations for Asian-American actors.
Ruling the nominations on Thursday was the power-and-blood fantasy, "Game of Thrones," with 23 bids including best drama, while the based-on-real-life story of murder and celebrity, "The People v. O.J. Simpson," was close behind with 22 nods.
"Game of Thrones" gets the chance to win its second top Emmy, while "Veep," last year's top comedy winner, was the comedy leader with 17 nominations.
Breakthrough nominations include a best comedy series nod for sophomore "black-ish," which brought the African-American family sitcom back to network TV, with bids as well for its stars, Anthony Anderson — who helped announce the awards live on Thursday and read his own name with glee — and co-star Tracee Ellis Ross.
They were among a number of black actors recognized by TV academy voters, who have started to keep pace with TV's growing diversity — in sharp contrast to moviedom's Academy Awards, which were slammed as "#OscarsSoWhite" this year.
Viola Davis, the "How to Get Away With Murder" star who last year became the first woman of color to win a best drama actress award, was nominated again. So was "Empire" star Taraji P. Henson.
The Associated Press contributed to this report.