Jada Pinkett Smith shares bikini pic after Will posts video of her 'look'n all crazy'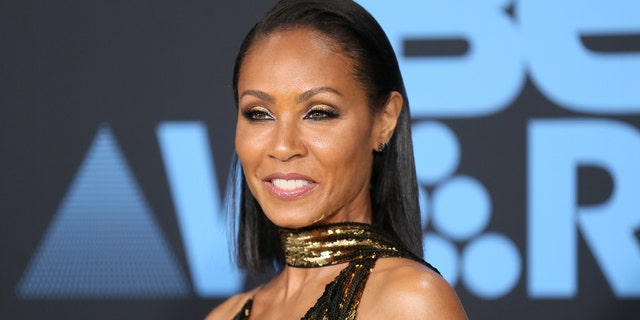 Jada Pinkett Smith is flaunting her fit physique while on vacation with her family in Italy.
The actress donned a skin-baring yellow bikini and snapped a shot for Instagram, which she shared in mild retaliation for a hilarious video her husband, Will Smith, posted earlier in the day, that Jada seemed to feel wasn't exactly flattering.
"Since @willsmith got me look'n all crazy in his Daddy Dearest video ... I had to push some 'counter programming,'" Jada captioned the sultry pic, which she snapped in what appeared to be the closet on the yacht her family is currently vacationing on.
Jada Pinkett Smith Opens Up About Past Sex Addiction
The sexy bikini pic comes just after Will took to Instagram to share a video of him jokingly yelling at Jada, as well as their daughter Willow and Will's son Trey, telling them to entertain his Instagram followers as they relaxed on the deck of their boat off the idyllic Italian coast.
"Look pretty for my Instagram!" Smith demanded of his clearly irritated wife, who didn't want to be featured in one of his Instagram videos at the moment. "Look pretty for my IG and get me followers!!"
Turning to Willow, who was laying on a nearby couch and trying to ignore her dad entirely, Will screamed her name until she laughed and paid attention to him.
"Willow! Willow!! Perform for my followers!" Smith yelled like a maniac.
Jada Pinkett Smith Shares Childhood Flashback Pic Of Son Jaden From 'Matrix' Set
"You need to delete that Instagram," Jada said, shaking her head. "It's taking over our life."
While the 46-year-old actress might not necessarily love her husband filming every minute of their time together, she's never shied away from getting candid about her personal life -- especially on her Facebook Watch series, "Red Table Talk."
Jada -- who hosts the show along with her mom, Adrienne, and Willow -- recently sat down with ET's Kevin Frazier, and she opened up about some of the things she's revealed on her emotional talk show, including her past struggles with addiction, and why she's decided to be so open about her life.
"I'm hoping that it will give people the freedom also, in their lives, to find their truth," Jada explained. Check out the video below to hear more.
a Pinkett Smith Admits 'Uncomfortable' Conversation With Will About Son Jaden's Louis Vuitton Ad for Women