Jada Pinkett Smith denies Leah Remini's Scientology claim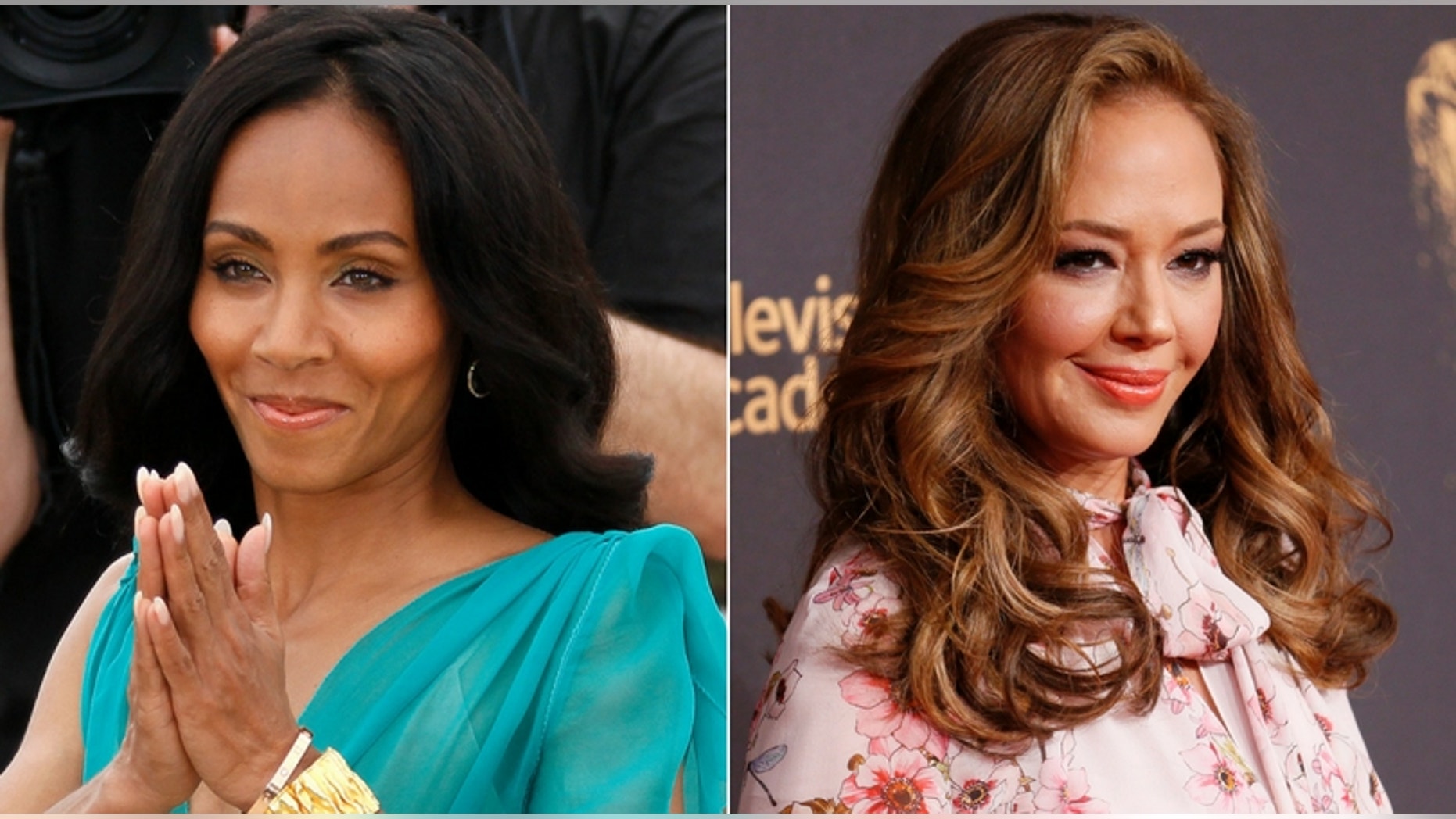 Jada Pinkett Smith shut down rumors she was a Scientologist on Tuesday after Leah Remini claimed the actress has been practicing the religion for "a long time."
Smith, 46, opened up about her religious practices in a series of tweets, admitting she had studied Dianetics, which details the practices and beliefs of Scientology, but doesn't call herself a Scientologist.
"I have studied Dianetics, and appreciate the merits of Study Tech…but I am not a Scientologist," the actress said.
She also listed several other acts, including lighting Shabbat candles and praying at a mosque, and said she didn't call herself a follower of those religions because she performed those tasks.
"I practice human kindness, and I believe that we each have the right to determine what we are and what we are not," she tweeted. "NO ONE ELSE can hold that power."
EMMYS DOUBLE STANDARD? SHOW SKIRTED POLITICS DURING OBAMA ADMINISTRATION, REPORT SAYS
Remini sparked the Scientology rumors when she detailed Tom Cruise and the Smiths playing adult-hide-and-seek in her book "Troublemaker."  The actress then told The Daily Beast on Saturday she knew Smith was a Scientologist.
"I know Jada's in. I know Jada's in. She's been in Scientology a long time," Remini told The Daily Beast. "I never saw Will [Smith] there, but I saw Jada at the Celebrity Centre. They opened up a Scientology school, and have since closed it. But Jada, I had seen her at the Scientology Celebrity Centre all the time."
Smith addressed the incident on Bravo's "Watch What Happens Live" and said the game was for the children at Cruise's house. Remini said it was untrue.
"There were no kids there. I was like, 'Okay, alright, you're gonna do that? More power to ya,'" Remini said.
Will Smith also previously denied being a Scientologist, which began because of his friendship with Tom Cruise, who is a known believer of Scientology.