Is Lindsay Lohan Stalking Her Ex, Samantha Ronson?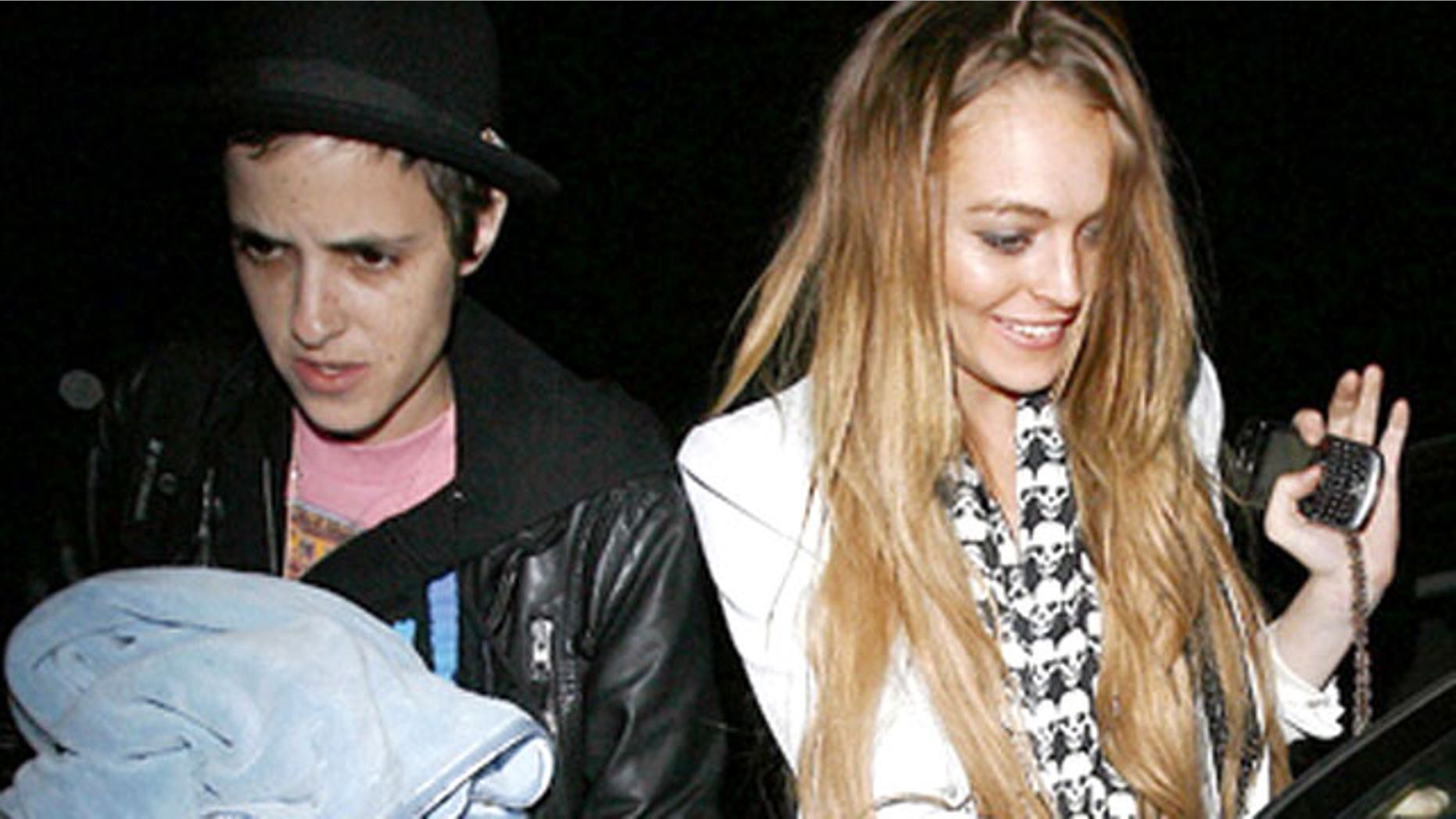 Is Lindsay Lohan stalking Samantha Ronson?
Many can't help but question why on earth she moved into a house right next door - and identical to - the one her former flame lives in, given that their relationship, and subsequent breakup, appeared to bring out many of Lohan's erratic behaviors.
But a source close to the 24-year-old actress told FOX411.com's Pop Tarts that LiLo actually had her eye on the beachside condo even before her DJ ex, and expressed interest in relocating to the ultra-chilled area of town quite some time ago.
PHOTOS: Lindsay and Sam in Happier Times.
Regardless, at a rent of $7,100 per month, you'd think Linds, reportedly strapped for cash, would be itching to get back to work pretty soon.
But we're told she has "no immediate plans" to dive into work, and hopes to lay low as she continues her road to recovery.
After three months tucked away completing a court-ordered stint at the Betty Ford Rehab Facility in California, the troubled starlet was finally released on Monday, only to be faced with more legal drama and the prospect of spending even more time behind bars.
On Tuesday, Palm Desert detectives said Lohan "violated several aspects her probation" during an alleged December 12 altercation with a rehab technician Dawn Holland over whether she should take an alcohol test. While the victim requested the case be dropped, police have asked prosecutors to consider charging the actress with battery, one of many possible violations being investigated.
The "Mean Girls" star already spent 14 days at the Lynwood Correctional Facility last summer for violating the terms of her 2007 DUI probation, but just weeks after her release, failed a court-appointed drug test. Although spared a return to jail, Beverly Hills Judge Elden S. Fox warned Lohan in October that if she violated her probation another time she would be incarcerated for a further 180 days.
So how is Lohan dealing with a return to the "real world" and the potential threat of violations and jail hanging over head?
"Lindsay isn't concerned at all, she is just really committed to getting sober," our insider said. "She is in such a great place, is very together, and not letting any of this bring her down."
Another Lohan pal assured us that the starlet is simply taking each day as it comes and is in very good spirits.
And even though Lohan is said to be in such a positive place psychologically, returning to prison is still a very real possibility.
"There is a chance Lindsay could be found in violation and then have to return to jail, refusing to take drug or alcohol tests as she apparently did in itself is a big violation. But the problem is proving these violations," Santa Monica-based Criminal Defense Attorney Steve Cron told Pop Tarts. "If the star witness disclosed confidential information already, chances are she'll be advised by her attorney not to testify on the grounds that she could further incriminate herself, and it might be hard to prove the violations."
Lohan is due back in court for a progress review hearing on Feb. 25, however Cron said it wouldn't come as a surprise if the judge called the starlet in sooner, especially amid reports she violated her probation.