Is 'Juanuary' a 'Bachelor' overload?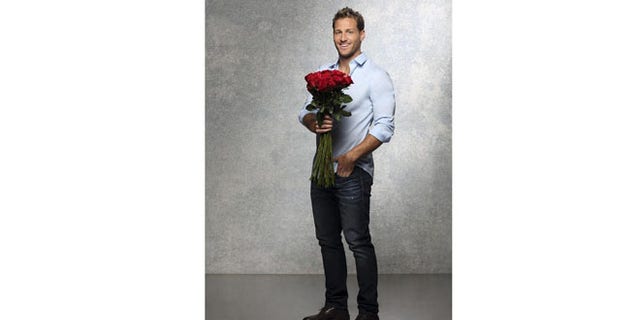 "Bachelor" fans better clear their schedules.
New Bachelor Juan Pablo Galavis' season kicks off Jan. 6 on ABC...But that's not all. In addition to the new season episodes, airing on Mondays, the network announced a series of hour-long specials each Sunday in January.
Jan. 5 will be "The Bachelor: Countdown to Juan Pablo," an inside look at the Bachelor's life. "The Bachelor: Behind the Scenes" will air Jan. 12, and will follow the show's cast and crew and show extended footage."The Bachelor: Bachelor Love Stories" on Jan. 19 will fill fans in on the latest with successful "Bachelor" and "Bachelorette" couples, and the show's first couple, Trista and Ryan Sutter, who will renew their vows for their 10th anniversary.
But wait -- there's more.
Following in Ashley and J.P.'s footsteps, former Bachelor Sean Lowe and his fiancée Catherine Giudici will be married in a televised ceremony on Jan. 26. Whew.
Is January -- or, as the network has appropriately deemed it "Juan-uary" -- going to be complete "Bachelor" overload?
"I think it's a lot of 'Bachelor," said Kristen Baldwin, executive editor of Entertainment Weekly, which broke the news of the specials. "I think it's unlikely that everyone is going to watch every special, but I think it will do better than what they would have. They have so many hours of special footage that they don't get to show -- they already spent the money shooting it. I think they have a chance of having some success."
She added that the additional specials may do well because there is not much competition on Sunday nights during January, February and March
"It's better than reruns of 'Revenge' or 'Once Upon a Time' and it's an alternative to Sunday night football," she said.
Baldwin predicts "Bachelor Love Stories" will not get very high ratings ("Personally, I can't imagine people would care about Trista and Ryan."), but picks Catherine and Sean's wedding as ABC's best bet for success.
"People like a live event," she said. "People will want to see what Catherine will be wearing. It won't be spoiled by the paparazzi like with [JP and Ashley's taped wedding.] People really loved Sean as the Bachelor."
Steve Carbone, creator the popular blog "Reality Steve," which famously provides spoilers for "The Bachelor" each season, agrees that "Love Stories" will flop and the Lowe wedding will be a hit.
"We know that Des and Chris, and Ashley and J.P. are still together," he said. "Everyone knows their stories. We've seen Ryan and Trista a thousand times. The wedding will do better than the other three [specials] combined. It'll get ratings. People want to see a happy story."
But he is a bit skeptical of the motive.
"The fact that they are doing it during Juan Pablo's season is a little sketchy," Carbone said. "I think it's a way of deflecting attention off of Juan Pablo's season like, 'Oh hey everybody. We do have people that make it.' There's gotta be something to it."
As a whole, however, Carbone doesn't think the specials will take away from what is happening on Juan Pablo's season.
"It's just more eyeballs for them," he said. "People are going to watch. If it does anything, it's considered a win for them. Is it overkill for four straight weeks of specials and to call it Juanuary? They like to shove stuff down people's throats. I get why they do it. I don't think it'll be a huge negative for them."
What do fans think?
"Even though I love Juan Pablo as the Bachelor -- I even follow him on Instagram -- I will not be watching any of his three specials," 22-year-old Addie Dyer, from Alpine, Calif., said. "I already know enough about him seeing as he was already on TV, and I'm sure during his season we will find out even more about him."
"I'm all for sexy soccer playing foreigners, but that is way too much 'Bachelor' bombardment," Emily Errera, 24, of Rockville Centre, N.Y., said. "I felt inundated just reading about all of the specials. Also, there's only a finite amount of cattiness and female tears that I can take in two hours, so three hours seems like cruel and unusual punishment."
Errera said she will likely watch the regular episodes of Juan Pablo's season and will check out the wedding special, but "no more than that."
One thing she does approve of, however, is ABC's decision to make Juan Pablo the Bachelor.
"Even if you aren't a fan of washboard abs... there's certainly a lot of athletic and adorable accent appeal. A doting dad with a daughter is like a guy with a puppy or an unlimited credit card to women -- swoonworthy."
"There's a lot of excitement for Juan Pablo because he's so freaking handsome and charming," Baldwin said. "He doesn't look like or sound like typically Bachelor Ken doll robot. So, if it were a Bachelor [ABC] was not as confident in, they wouldn't be doing all of these extra specials."
Baldwin cites Juan Pablo's lack of knowledge about "The Bachelor" franchise as a positive thing.
"He's honest and I don't think he's produce-able," she said. "He won't just say what they want him to say. I'm excited for him, I think he's going to be a good Bachelor."