IDOL 411: 'American Idol' Sends Two More Home, and No, We're Not Shocked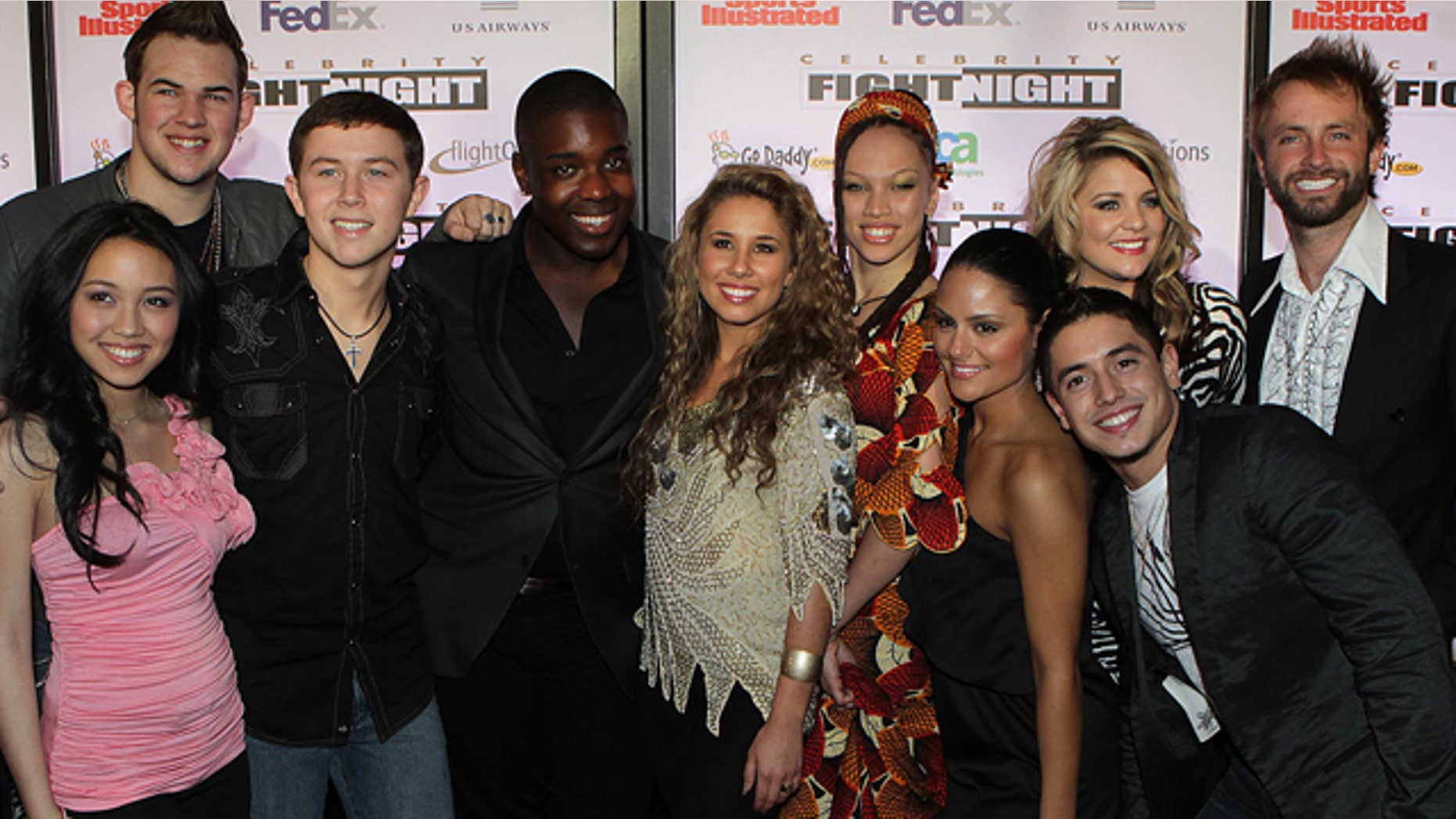 They almost had us there for a second.
At the beginning of Thursday night's "American Idol" results show, Ryan warned us that we "won't believe who's going home." This sounded eerily similar to the warning before last week's shocker, when America nearly sent Casey Abrams packing well before his time.
So when Ryan announced that Naima Adedapo was in the bottom three, we knew she couldn't be the shocker. Ditto for Thia Megia.
But when it came down to Paul McDonald vs. Stefano Langone, we realized: Oh no! It must be Paul! No one would be surprised if Naima, Thia or Stefano went home.
Well, Paul did find himself in the bottom three, but luckily for his fans, Naima and Thia were the bottom two this week. And yup, that whole "you won't believe who's going home" business was just a teaser meant to keep us watching until the end. Hey, it's Hollywood -- that's what they do.
As for Naima, her song choice on Wednesday -- "I'm Still Standing" -- summed up her admirable attitude toward her run on the show. Her "reggae swag" didn't fly this week, but Naima seemed delighted to have made it into the Top 11 -- and she's probably one of the most unique contestants to ever make it this far.
Thia seemed a little more crushed, but as one of the youngest finalists, she should be pretty proud of herself, too. And she should also audition for the next Disney movie.
But Paul in the bottom three? What the heck happened? OK, he didn't have his best night ever with "Rocket Man," but we definitely want him to stick around longer than Stefano! As with Casey, who apparently got an obscene number of votes on Wednesday, perhaps this will be the wake-up call he needs to go beyond the "quiet comfort" zone.
Go behind the scenes with the Season 10 contestants.
A few more random observations about Thursday's show:
--Pia, James, Scotty, Jacob and Lauren have never been in the bottom three. Just saying.
--Is Steven Tyler really going to make good on his promise and let Paul, Casey, Stefano and James open for Aerosmith on their next tour? Somehow we doubt it . . .
--Inner ear monitor expert Marc Anthony is still hard at work.
--We love Pia, but Pia, Haley and Thia singing "Teenage Dream" was more like teenage karaoke night.
--Gossip hounds (like us) duly noted that Casey and Haley were sitting next to each other.
--Fantasia sang something about collard greens, cornbread and sweet potato pie -- perhaps it was her grocery list?
- Jennifer D'Angelo Friedman