Ian McKellen says actresses offered sex with directors for roles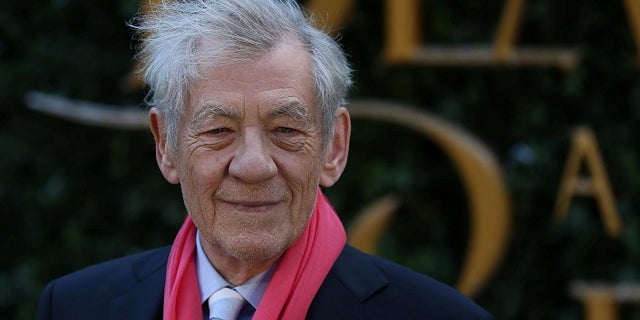 Sir Ian McKellen condemned the recent wave of sexual misconduct allegations that have taken over Hollywood, and revealed that it was common earlier in his career for actresses to have sex with directors for movie roles.
The Academy Award-nominated actor spoke at Oxford Union earlier this month and recalled the time when he began his acting career in the 1960s that it was common for actresses to proposition directors with sex for roles, Entertainment Weekly reported.
SIR IAN MCKELLEN SAYS HE'D PLAY GANDALF AGAIN IN AMAZON'S 'LORD OF THE RINGS' SERIES IF ASKED
"The director of the theater I was working at showed me some photographs he got from women who were wanting jobs," McKellen said. "They were actors. And some of them had ― I think these were the initials ― at the bottom of their photograph 'DRR' — directors' rights respected.
"In other words, 'If you give me a job, you can have sex with me.' That was commonplace for people who proposed that they should be a victim. Madness," the "Lord of the Rings" actor said.
McKellen said he hoped the inappropriate behavior would be "eradicated" but expressed some doubt on those that were wrongly accused.
THE BIGGEST HOLLYWOOD SCANDALS OF 2017
"I assume nothing but good will come out of these revelations, even though some people, of course, get wrongly accused — there's that side of it as well. Honesty, honesty, honesty," he said.
McKellen, an openly gay man, also discussed the sexual misconduct allegations against Kevin Spacey, whom he worked with in 2004. McKellen criticized Spacey for coming out as gay in response to the allegations and called it "reprehensible because it linked alleged underage sex with a declaration of sexuality."