Hugh Jackman and Taron Egerton Bring the True Tale of 'Eddie the Eagle' to the Big Screen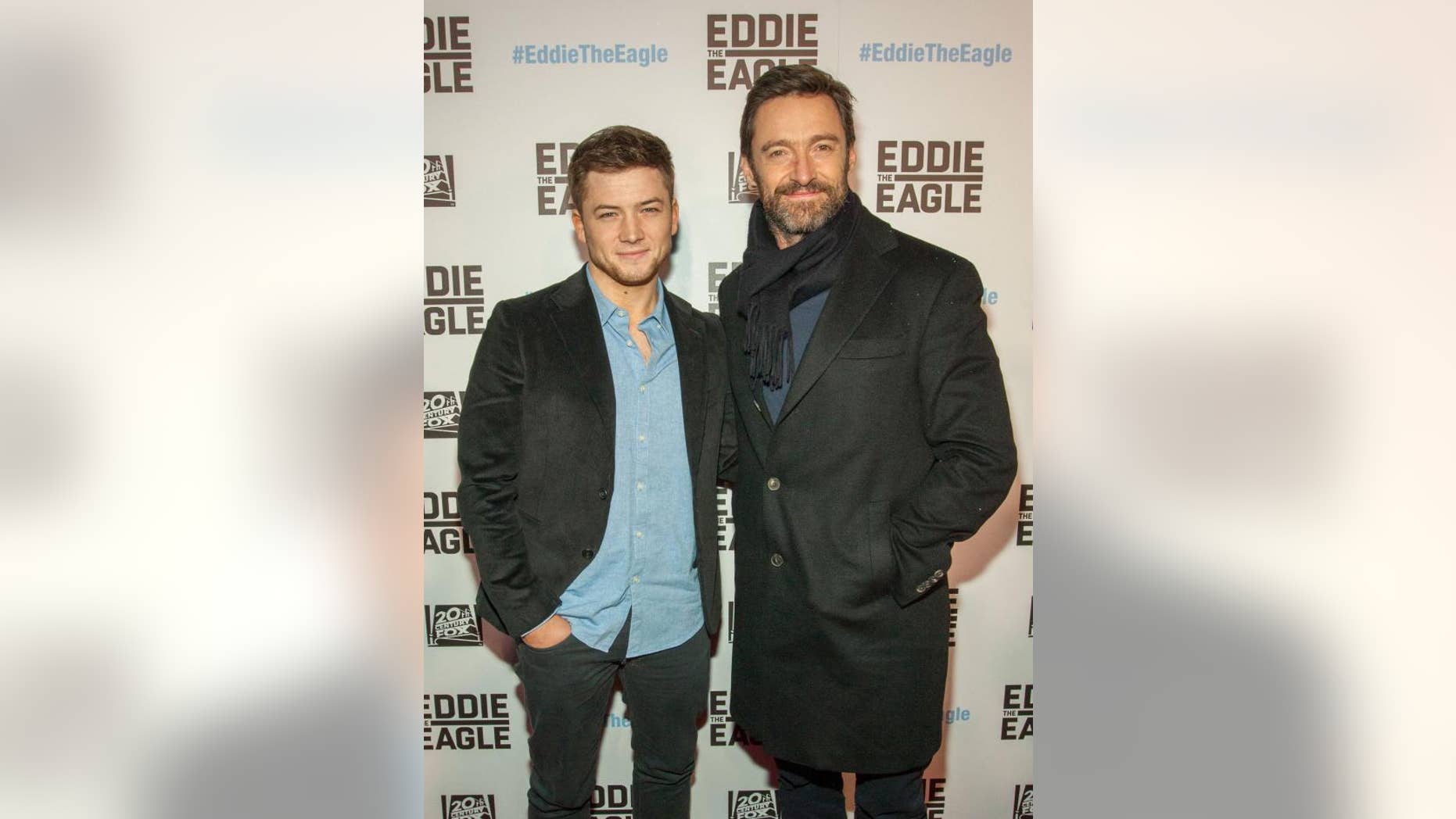 It's been 28 years since Eddie "The Eagle" Edwards took the world by surprise at the 1988 Winter Olympics. Thanks to his unorthodox approach — and the fact that he was the first British competitor to participate in Olympic ski jumping — Edwards quickly became a crowd favorite, and redefined what it truly means to be an underdog.
"Getting to those Olympic games were just fantastic, and it was a dream come true and it was my ambition," Edwards recalls. "I never dreamed I'd be christened an 'Eagle.' And then, 28 years later, who ever thought they'd make a movie about my life?"
The film Edwards is referring to is "Eddie the Eagle," and in it, Welsh actor Taron Egerton ("Kingsman: The Secret Service") stars as Edwards himself, all while trying to bring realism to those ski-jumping scenes and do Edwards justice.
"For me, it was largely about learning how to ski for the part, and that was taking up a lot of time before we started," says Egerton. "I wish I could tell you that I've broken loads of bones and that I've suffered for the art, but no, nothing more than a few bruises whilst learning to ski." (The real-life Edwards, on the other hand, says he's broken every bone in his body except his shoulders, hips and thighs.)
Hugh Jackman also stars as Edwards' (fictional) coach, Bronson Peary. Jackman, who was very familiar with Eddie's story before signing on, even says that Edwards' story helps him handle rejection, or the hard times when nobody seems to believe in him.
"I realized a while back that the odds are so ridiculously against you — I think only 2 percent of actors are employed," the "Wolverine" star says. "So all I could focus on is what's in my control — which is my performance, how well I prepared, and how I feel when I go in. When people say no to me, it's fine. I just try to [look within myself] rather than wait for their approval."
Egerton agrees. "As an actor, you've got to be pretty good at [being rejected]. You've got to learn to emotionally disengage, because there are so many parts that you audition for that you don't get. I probably have a little cry at first but then get over things quite quickly," he chuckled.
While they were on the subject of the Olympics, the stars of "Eddie the Eagle" also revealed which Olympic sport they would be most interested competing in.
"Beach volleyball!" Jackman says. "I love the water. It's great, with a great location and fun with a mate. I love it!"
Edwards, however, seems keen to take on one of the best athletes in the world. "I think I would like to be a 100 meter sprinter," he says, grinning. "I'd like to be standing next to Usain Bolt and give him a run for his money!"
And you know what? If Edwards' past attempts at Olympic glory are any indication, the world would like to see him try.