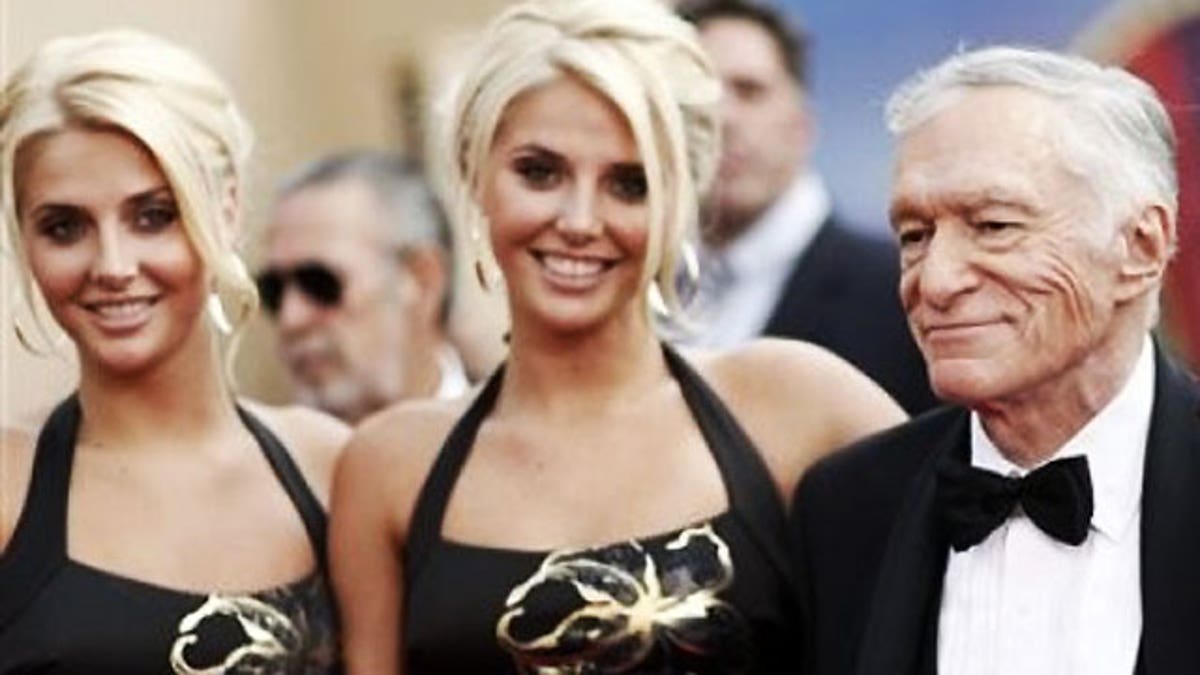 The reason Hugh Hefner kicked his former twin lovers Karissa and Kristina Shannon out of the Playboy Mansion was their frolics with younger men, The Sun reported Wednesday.
The 84-year-old "Playboy" founder flipped out in January after the blonde girls, 20, flouted his no-boyfriends house rule by inviting partners back for sessions under the sheets.
SLIDESHOW: The Handsome and Always Talented Hugh Hefner
However, the sisters ignored his warnings, prompting him to send them packing.
SLIDESHOW: Karissa and Kristina Shannon
Karissa Shannon said: "After a couple of weeks, Hef was getting a little bit upset about the boyfriends, so he wanted us to move out.
"We need to update people about what's going on. We were not allowed to have boys in the house. That was the absolute number one rule -- no boys allowed.
"That was one of the main reasons we moved out. But living there and being seen out with other guys, Hugh was tripping."