Howard Stern says Trump 'wants to be loved'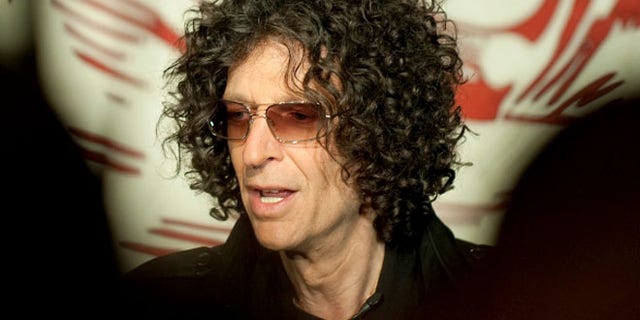 NEWYou can now listen to Fox News articles!
Howard Stern, the famous radio show host, said Wednesday that he wished his longtime friend, President Trump, did not run for president because he is concerned about his mental health because "he just wants to be liked."
"I personally wish that he had never run. I told him that," Stern, 63, said. "Because I actually think this is something that is going to be very detrimental to his mental health, too. Because he wants to be liked, he wants to be loved, he wants people to cheer for him. I don't think this is going to be a healthy experience for him."
Stern went on to say that he believed Trump announced his plans to run to increase his money demands from NBC over "The Apprentice."
"It's a very difficult job," the radio personality said, according to US Magazine. "And Donald Trump, he really does want to be loved. … and that drives him a lot. I think that he has a very sensitive ego, and when you're president, people are going to be very, very critical. … I do think he's sincere in wanting to help out and I think he's sincere when he says he has the answers, but he stepped into a situation that's really not a win for him."
During the height of the campaign, Stern was asked to play past interviews with Trump as a guest. He refused at the time.
"I feel Donald Trump did the show in an effort to be entertaining and have fun with us," Stern said back in October. "I feel like it would be a betrayal to any of our guests if I sat there and played them now (when) people are attacking him."
Stern, who has publicly supported Democratic presidential candidate Hillary Clinton, noted that his conversations with Trump were broadcast and not "done in private like the Billy Bush tapes."
"I knew I had a guy who loved to talk about sex," Stern said. "I had a guy who loved to evaluate women on a scale of 1 to 10. These are avenues I went down because I knew it would entertain the audience."