Hillary Clinton makes cameo for 'Murphy Brown' reboot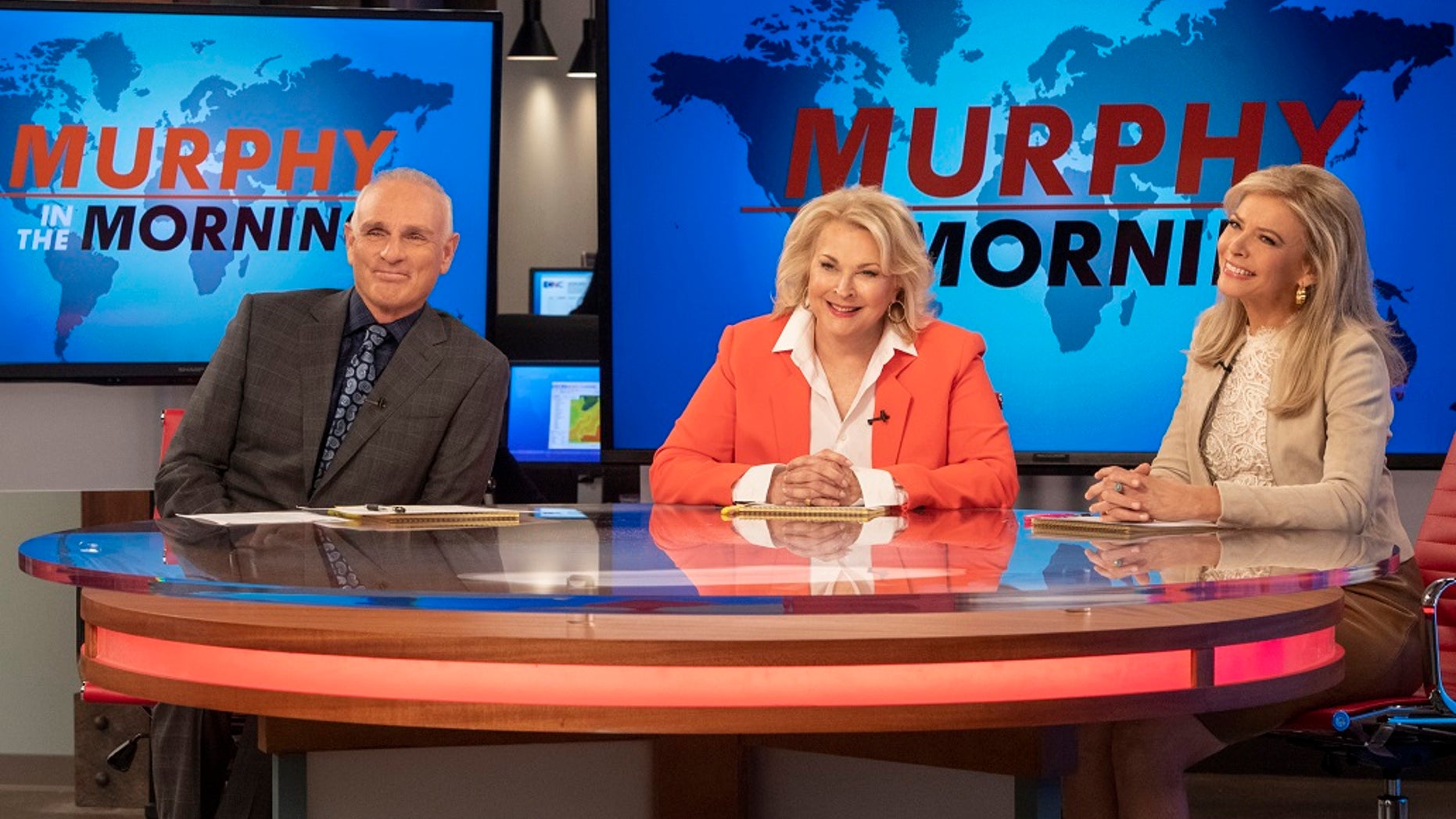 Hillary Clinton made a cameo appearance on Thursday's premiere episode of the rebooted "Murphy Brown," taking aim at President Trump -- and making fun of herself.
The former secretary of state didn't appear as herself, but instead played "Hilary," a woman who spells her name with one "L" and who is sometimes mistaken for the former presidential candidate, Variety reported.
In the episode, Clinton's character was wearing her trademark pantsuit as she arrives to interview for a secretarial position with title character Murphy Brown's cable news show "Murphy in the Morning."
Clinton even poked fun at herself with several references to her political career when Brown, played by Candice Bergen, asked if she had any secretarial experience.
"For four years I was the secretary … of a very large organization," Clinton replied. "I do have some experience with emails." And on the topic of how many people it takes to run a production, "Everyone works together, it takes a village."
While Brown thought the applicant was "very impressive," she was "maybe a little overqualified" and needed some time to think about the hire. Clinton left her a business card with the email address "Hillary at you could have had me dot.com."
The original "Murphy Brown" ran for 10 seasons from 1988 to 1998 and featured cameos from a number of celebrities and public figures, including Aretha Franklin and news reporter Connie Chung.
The most infamous was former Vice President Dan Quayle, who criticized the show for promoting single motherhood when Bergen's character became pregnant and decided to raise the child alone. Quayle also appeared in a 1992 episode titled "You Say Potatoe, I Say Potato: Part 2," a play on his misspelling of the vegetable during a visit to an elementary school.
"Murphy Brown" creator and showrunner Diane English first teased Clinton's cameo when she said an "enormously famous person" would be in the first episode during the Television Critics Association press tour panel.
"We've always tried to blur the lines between fiction and reality, and we were so successful in doing that in the first iteration of this show that the vice president thought Murphy was a real person," English said. "And so we plan to do the same thing again."
Deadline Hollywood reported that Clinton's appearance was one of two TV cameos planned this television season. She will be joined by former Secretaries of State Colin Powell and Madeleine Albright for her second in the Oct. 7 Season 5 premiere of "Madam Secretary."