Helen Mirren dresses like Queen Elizabeth, grants sick child's wish to meet royality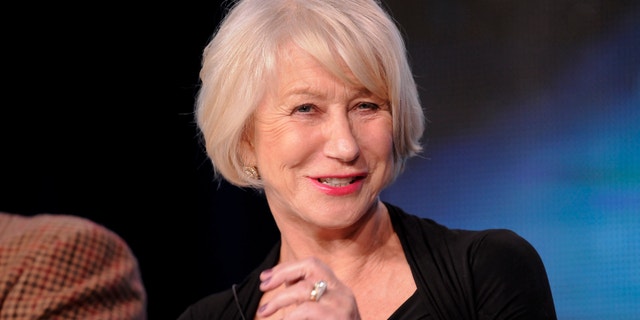 Helen Mirren has granted a boy's dying wish to meet the Queen — by dressing as Her Majesty and inviting him round for tea.

Oliver Burton, ten, may have just weeks to live after being hit by cancer for a third time.
Visiting the Queen at Buckingham Palace topped his list of dream activities — but his family was told a meeting would not be possible.

So Helen stepped in, bringing him in a limo to see her West End show "The Audience" — in which she plays the Queen — then taking him backstage to meet her corgis.
The actress, 67, even "knighted" the excited schoolboy "Sir Oliver" during his visit, telling The Sun: "It was a pleasure and a privilege to meet such a brave young man."
Oliver, from Leicester, was first diagnosed with leukaemia in 2006, aged three.

He recovered but in 2010 the cancer returned — and once again he pulled through.

Then last Christmas he was diagnosed with cancer in his spine and bone marrow — and this time intensive treatment is not possible, so he returned home with his mum, dad, and brother Ethan, six.
Click here to read more about her visit with the boy from The Sun.