Heather Locklear's parents says she's 'going to be just fine' after hospital emergency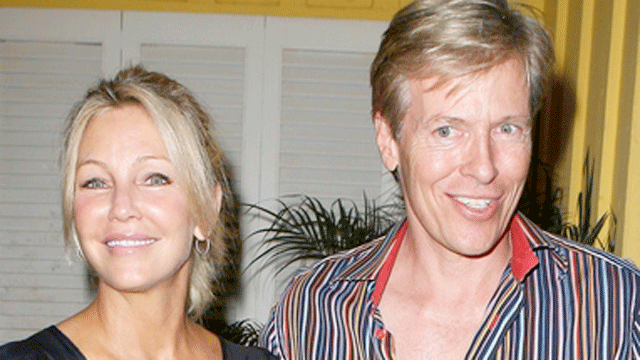 Heather Locklear's parents said Friday the actress is "going to be just fine" after she was hospitalized for a possible overdose.
Police told People magazine they responded to a "medical emergency" at Locklear's home Thursday afternoon. TMZ reported the actress had ingested a "dangerous mix" of a prescription drug, said to be Xanax, and alcohol.
Paramedics arrived at Locklear's home in Westlake Village, northwest of Los Angeles, to find the former "Melrose Place" star conscious and in need of hospitalization.
"She is in no danger and she's going to be just fine," her parents, Bill and Diane Locklear, said in a statement issued by Los Robles Hospital, where their daughter is being treated.
According to TMZ, Locklear's sister Colleen called 911 when she became concerned about the actress' mental state. A source told Radar Online that Colleen feared Locklear "was going to harm herself."
The 50-year-old actress is reportedly distraught over ending her engagement to her former "Melrose Place" co-star Jack Wagner. The pair split in November, saying they needed to devote more time to their families.
Locklear was previously married to Bon Jovi guitarist Richie Sambora and Motley Crue drummer Tommy Lee. She and Sambora have a 14-year-old daughter, Ava Elizabeth.
The teenager took to Twitter late Thursday with an ominous message, posting, "it's going to get worse before it gets better."
Authorities were called to Locklear's home in 2008 following a 911 call made by her doctor, who feared she may have overdosed on prescription medication. The warning turned out to be a false alarm.