HBO says internal emails are likely safe from hackers amid ransom demands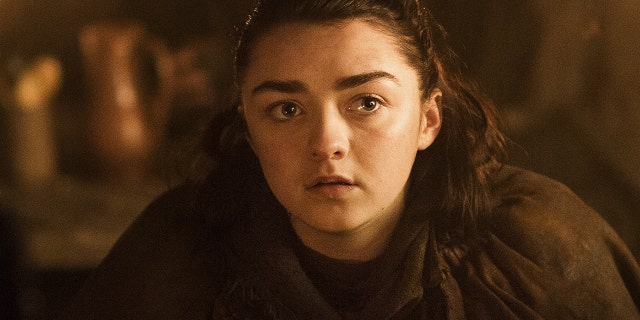 The HBO hack just keeps getting worse and worse. However, the network is now hoping to marital expectations, remaining optimistic about any further security breaches.
As previously reported, the paid network was the victim of hacking last week and episodes of "Game of Thrones" and other shows were allegedly in the hands of the hackers, but things really turned up to eleven when internal documents and emails sent between April and May were also compromised, as Variety reports. As fans may note, the most recent episode of "Game of Thrones" was leaked online, but that had nothing to do with the recent hack. Instead, it was just another piece of bad luck hitting HBO this week.
"HBO believed that further leaks might emerge from this cyber incident when we confirmed it last week. As we said, the forensic review is ongoing. While it has been reported that a number of emails have been made public, the review to date has not given us a reason to believe that our email system as a whole has been compromised," a network spokesperson told Fox News. "We continue to work around the clock with outside cybersecurity firms and law enforcement to resolve the incident. Meanwhile, our dedicated employees continue to focus on delivering the high quality of entertainment and service for which we are known."
Despite the network's calm demenor, hackers using the name "Mr. Smith" posted a fresh cache of stolen HBO files online Monday, and demanded that HBO pay a ransom of several million dollars to prevent further such releases.
The data dump included what appear to be scripts from five "Game of Thrones" episodes, including one upcoming episode, and a month's worth of email from the account of Leslie Cohen, HBO's vice president for film programming. There were also internal documents, including a report of legal claims against the network and job offer letters to top executives.
HBO, which previously acknowledged the theft of "proprietary information," said it's continuing to investigate and is working with police and cybersecurity experts. The network said Monday that it still doesn't believe that its email system as a whole has been compromised.
This is the second data dump from the purported hacker. In a video directed to HBO CEO Richard Plepler, "Mr. Smith" used white text on a black background to threaten further disclosures if HBO doesn't pay up. To stop the leaks, the purported hackers demanded "our 6 month salary in bitcoin," which they implied is at least $6 million.
The Associated Press contributed to this report.