Harry Connick Jr.'s wife reveals secret fight with breast cancer
Harry Connick Jr. and his wife Jill Goodacre are talking about her secret struggle with breast cancer.
Goodacre privately fought the illness for five years before sharing her story with People Magazine on Wednesday.
Goodacre had a mammogram that came back normal in October 2012 before a sonogram showed reason to be concerned.
"She's my best friend, and I really don't know what I would do without her"
"They said, 'OK, looks good. Since you have dense breasts, just go across the hall for your sonogram. But during the sonogram, something was detected," said the 53-year-old.
Goodacre was later told she had Stage 1 invasive ductal carcinoma. She underwent a lumpectomy and radiation.
Her husband of 23 years said he was scared he was going to lose her. "I know from losing my mom that the worst can happen. She's my best friend, and I really don't know what I would do without her," he said.
The talk show host lost his mom to ovarian cancer when he was 13.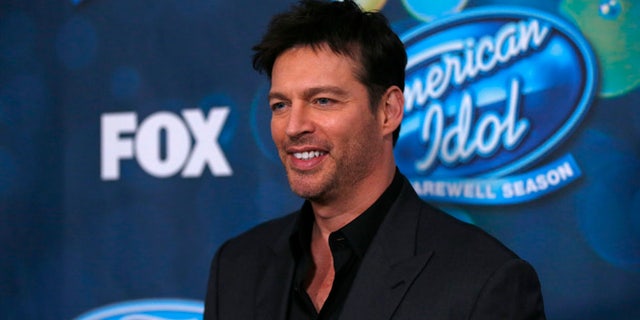 While Goodacre did not have to undergo chemotherapy, she was placed on the drug Tamoxifen for the last five years.
The drug helps to treat and reduce the chance of breast cancer but can have side effects including weight gain.
"I've always been a pretty fit person, and so to be just rounder and heavier and not to really be able to do much about it — that's been hard," she said. "It's taken a lot out of my self-confidence."
Connick Jr. said of the drug's impact, "It's a part of how the cancer and the treatment impacted her, and it was a real issue, even though she will always be the most beautiful woman in the world."
The couple waited to come forward with their story until the five-year mark.
"We wanted to be well on the other side of things before we told everybody. The doctors all say that after the five-year mark, things look optimistic, so we're starting to feel pretty good," said Goodacre.
The couple have three children.