'Hard Sun' actress Agyness Deyn gets candid on ditching modeling for Hollywood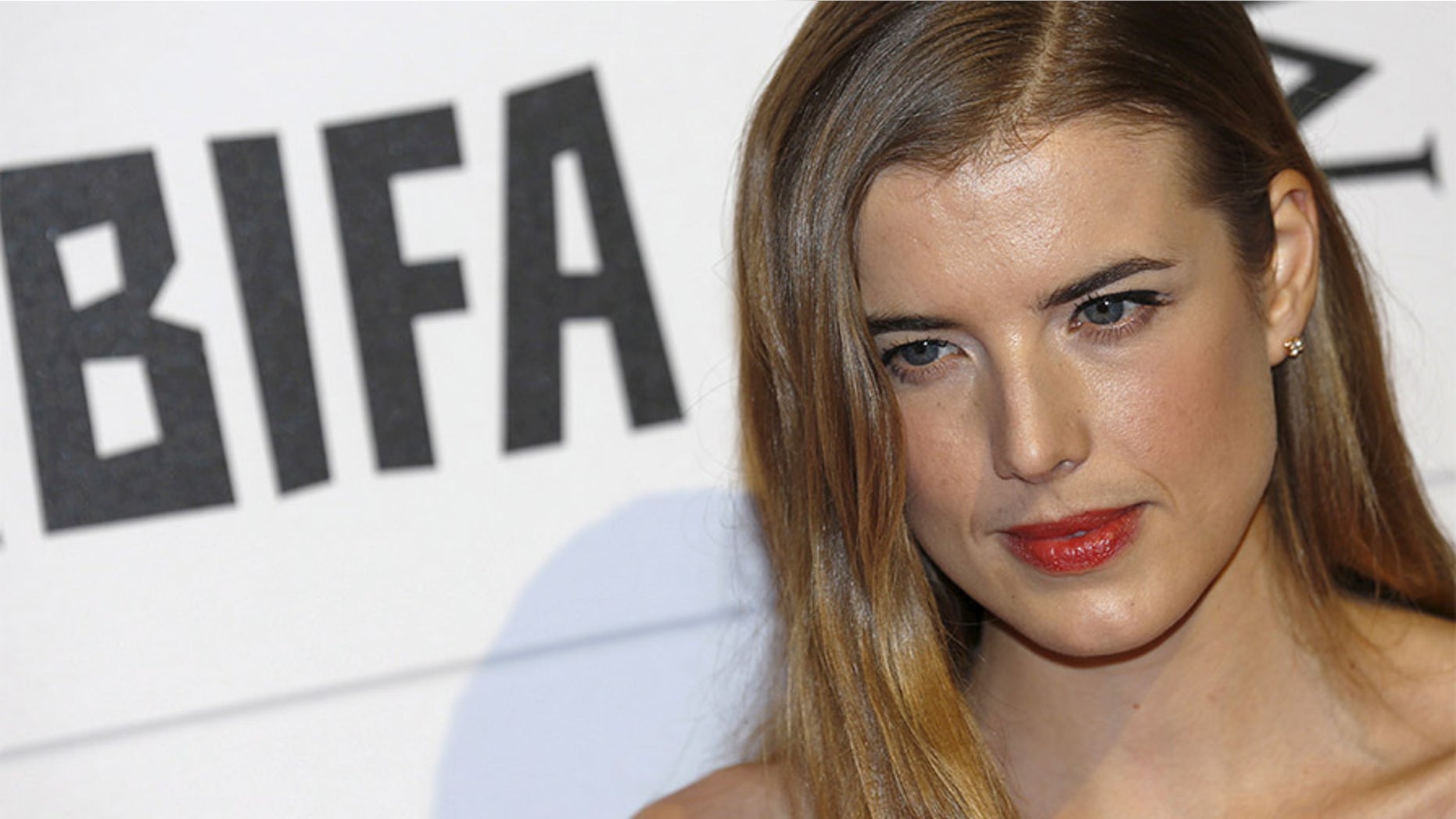 At the height of her fame as one of fashion's most sought-after models, Agyness Deyn said goodbye to the runway to embark on her journey in Hollywood – and this time, she's trying to save her loved ones before the world comes to an end.
The 35-year-old British cover girl-turned-actress, along with fellow British actor Jim Sturgess, are the stars of Hulu's "Hard Sun," which explores how two detectives cope with the apocalypse occurring in five years. Deyn insisted she has never felt so good fighting back before humanity slips away for good.
Fox News spoke with the two stars about "Hard Sun," as well as Deyn's newfound love for acting.
Fox News: What drew the both of you to your roles in "Hard Sun?"
Agyness Deyn: You know it's a page turner when you're reading a script and you gasp. You know you're onto a winner when you're actually being shocked by reading the material and you're not even making it yet and you just hope that you'll be given the chance to play this... For me, I was like, "I need to play this woman."
Jim Sturgess: I sort of wanted to get on board just off the characters alone and that was before I even realized that the whole concept of "Hard Sun" and the end of the world was even a part of the story. So when you're reading it going, "Wow, this is amazing." And then you get to that point in the story where you think, "Oh wow, this is actually a sort of pre-apocalyptic story about the world coming to an end." Then I was 100 percent excited about that concept.
Fox News: Agyness, many viewers of course will recognize you from the fashion world. How has it been for you to leave behind the industry and pursue acting?
Deyn: It's been an amazing journey actually. I modeled for maybe 12 years from being really, really young. I got spotted on the street. And then about eight years ago, I decided that I really wanted to find a vocation that I could learn and get excited about.
I started slowly doing short films and things and then, slowly learning and growing with generous directors and actors. You know, I think eight, nine years later, here I am. Jim and I are really excited about the show, you know there was blood, sweat and tears went into it and it feels really, really good. Not only coming from a different career, but also just completing something that you feel really proud of.
Fox News: As you know, Hollywood has been experiencing the #MeToo movement. Has this inspired you in any way?
Deyn: I think it's great that people can now have a voice… I think change is always a good thing. I've never experienced anything like that… I feel really blessed to have worked with men and women who have been champions of individuality and creativity, but I feel for the people that have gone through that stuff and I hope they feel empowered.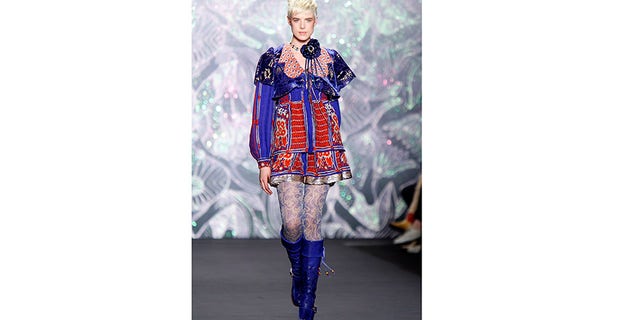 Fox News: How was it fighting each other in the show?
Deyn: It was great, we loved fighting.
Sturgess: … Me in particular because I get my arse kicked. No, it was funny because I think me and Agyness met for the very first time at the read through, when we did the first read through of the first episode.
Straight after that read through, they had us in a room rolling around on stunt mats… learning how to beat each other up. So we kind of were like, "Right, it's gonna be like this, is it? So this is how we're gonna do it?" It was actually a really good way of sort of getting to know each other very quickly.
Deyn: Yeah and we had a great team behind us, you rehearse these fights so much that you could do them in your sleep, hopefully. It's like a dark ballet we were kind of doing. The way that Neil wrote the fights are exactly how they were portrayed. So every punch and kick that's in the scripts is exactly how it ended up which is, for him, his experience of writing was a revelation and very important, the physicality of the characters and how they interact.
Fox News: The show focuses on how the world will end in five years. How did the both of you cope with such a physically and emotionally demanding subject?
Deyn: Well for us, because our relationship in the show is so complicated and so intense, it was a blessing that we got on so well. And as soon as they shouted, "Cut," I mean, it sounds very English, but we were just like, "Do you want a cup of tea?"… It was my duty to have the tea olive branch… And it's fun working with someone that you trust, like implicitly, because you can go to the dark places together and the physical places and hopefully have a great deal of trust and collaboration together.
Fox News: Jim, you previously worked with many recognizable actresses. What surprised you the most about Agyness?
Sturgess: She makes a good cup of tea. No, honestly when I find out it was going to be Agyness, I was genuinely really excited… I was blessed because we have a very similar approach to our work.
Kind of like the characters in the story, me and Agyness were sort of holding on to each other for dear life to get through the experience. It was six months of grueling work and there was only one other person on the planet that knew what I was going through, and that was Agyness and vice versa. So we sort of held on to each other, we were bound together by that experience.
Deyn: Yeah, we had to pick each other up.
Sturgess: Hence the tea.
"Hard Sun" premieres March 7 on Hulu.