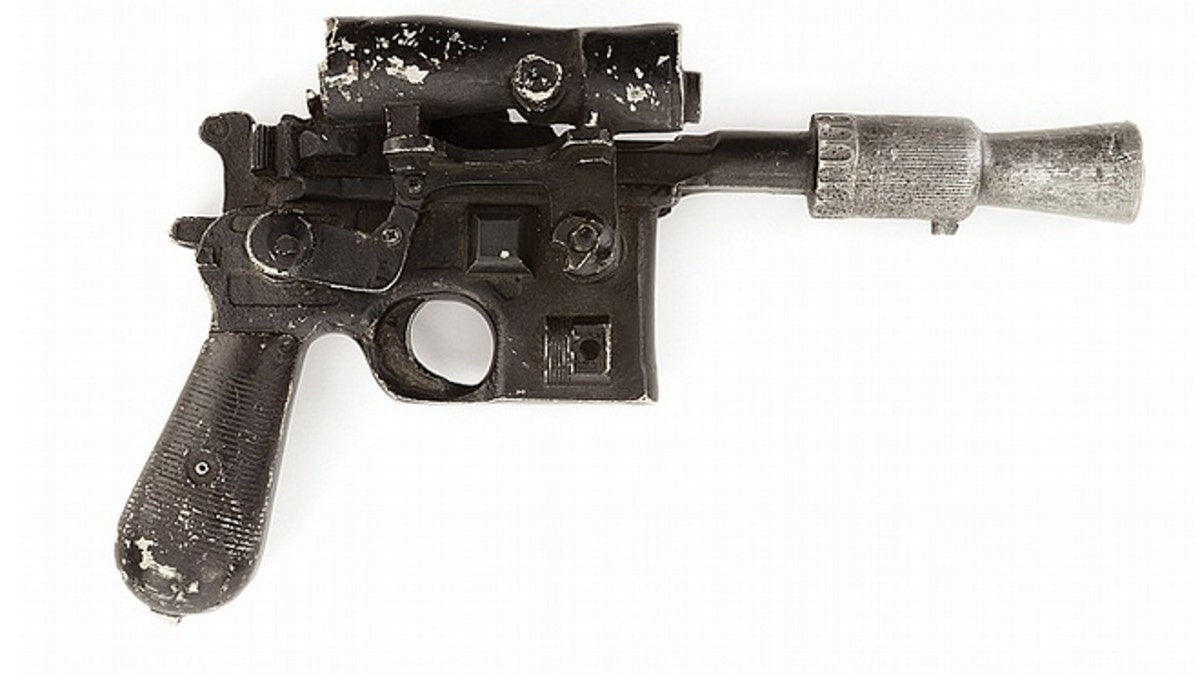 Who needs a light saber when you can have Han Solo's original blaster from Star Wars?
The blaster pistol that Harrison Ford used in the Star Wars films "Return of the Jedi" and "The Empire Strikes Back" is being auctioned off later this month.
The pistol is set to hit the auction block on Dec. 21 in California, and it is expected to fetch up to $300,000.
It's being sold by Profiles in History, and according to a description of the item, it is still in relatively good condition.
"The blaster is exactly in its original filming condition and therefore exhibits wear from use, but retains all of the original details, including the flash suppressor and scope (the eye-piece of which is detailed with reflective scotch-lite tape). The added distinction of this particular piece is that it was also likely used by Mark Hamill as Luke Skywalker, as both characters shared the same style of weapon in 'Empire.'"
The non-firing DL-44 blaster will be given to its buyer with a letter of authenticity.
"This is a truly incredible item of motion picture history and quite possibly the most exciting science fiction weapon to have been offered for public auction," the auction site boasts.