Halsey breaks down in tears on stage after G-Eazy breakup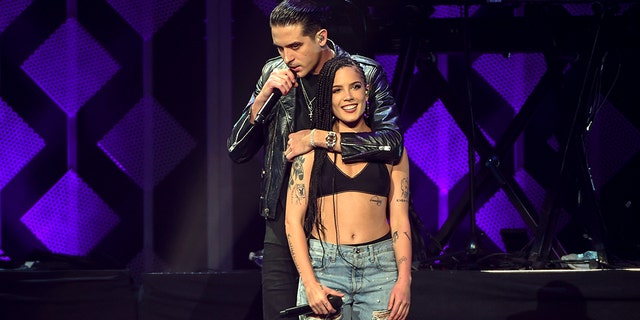 Emotions are still raw for Halsey after her split from G-Eazy.
The singer, 23, who announced her breakup with the rapper this week, was performing at the Common Ground Music Festival in Lansing, Michigan on Friday night when she got upset while performing her hit, "Sorry."
During lyrics, "Someone will love you / But someone isn't me" Halsey abruptly stopped singing started crying.
On Tuesday, Halsey took to her Instagram story saying that the couple was no longer together.
"G-Eazy and I are taking some time apart," she wrote. "I'm eager to continue the upcoming passage of time dedicating myself to my art and my career and the duration of my tour. I wish him the best. Thanks for respecting our privacy at this time."
However a few days later she took to Instagram showing off what he'll be missing with a picture captioned, "kiss my dog on the forehead and then kiss ur a– goodbye."
This article originally appeared in the New York Post.