Hallmark Channel dumps Martha Stewart for Marie Osmond, report says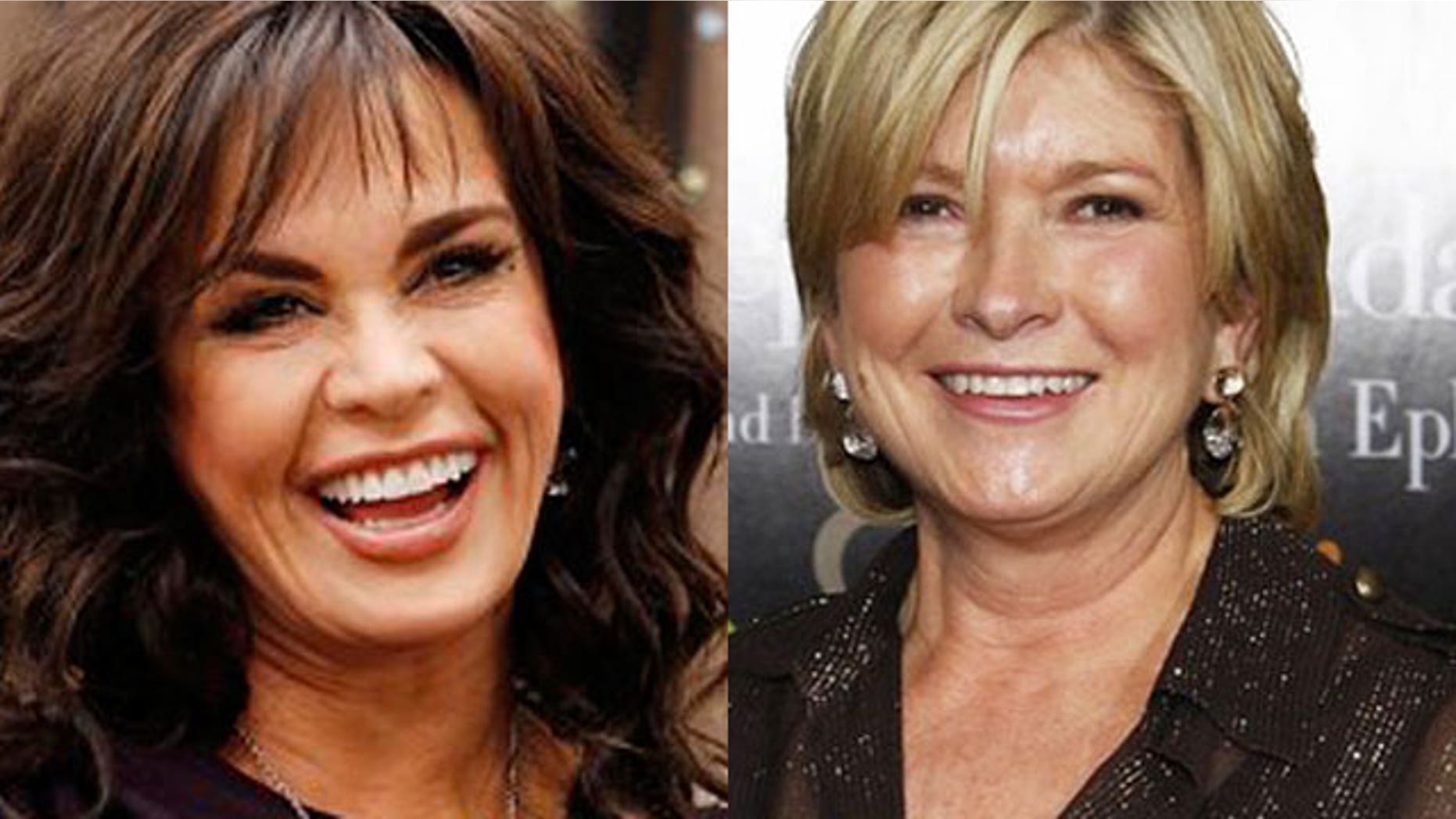 The Hallmark Channel is replacing "The Martha Stewart Show," the domestic diva's flagship TV property, with a new daily show fronted by veteran song-and-dance entertainer Marie Osmond.
Hallmark is close to finalizing a deal with Los Angeles-based ATI, which is producing Osmond's new show.
"While we're still in discussions with Marie, we're extremely excited about the prospect of Marie Osmond joining the Hallmark family," a spokeswoman for Hallmark said. "We think she's perfect for our brand and we'll share more news when we have a deal."
The New York Post reported earlier this month that, after the current season, Hallmark would cancel Stewart's show -- one of several her company produces for the cable network.
The future of her other programs, including "Martha Bakes" and "Emeril," is up in the air as Hallmark and Martha Stewart Living Omnimedia (MSLO) are still in discussions.
Hallmark ended the Stewart show in part because of high production costs, including an expensive studio lease in Manhattan that expires in the spring. MSLO has also been shopping the domestic diva and new show concepts to other TV outlets.
An MSLO spokeswoman declined to comment.
Meanwhile, "Marie," which will feature cooking segments, celebrity chats and typical talk-show fare, will debut in September. Osmond's last big TV outing was during her turn as a contestant on ABC's "Dancing with the Stars."
Osmond, who has a show in Las Vegas with brother Donny Osmond and is a spokeswoman for Nutrisystem, has already fronted a daytime show that was canceled in 2000.
Hallmark's decision to end Stewart's show is a poor start for MSLO president and chief operating officer Lisa Gersh, who is trying to get the company's financial house in order.
MSLO is already facing a lawsuit from Macy's that seeks to block its housewares licensing deal with rival retailer, J.C. Penney.