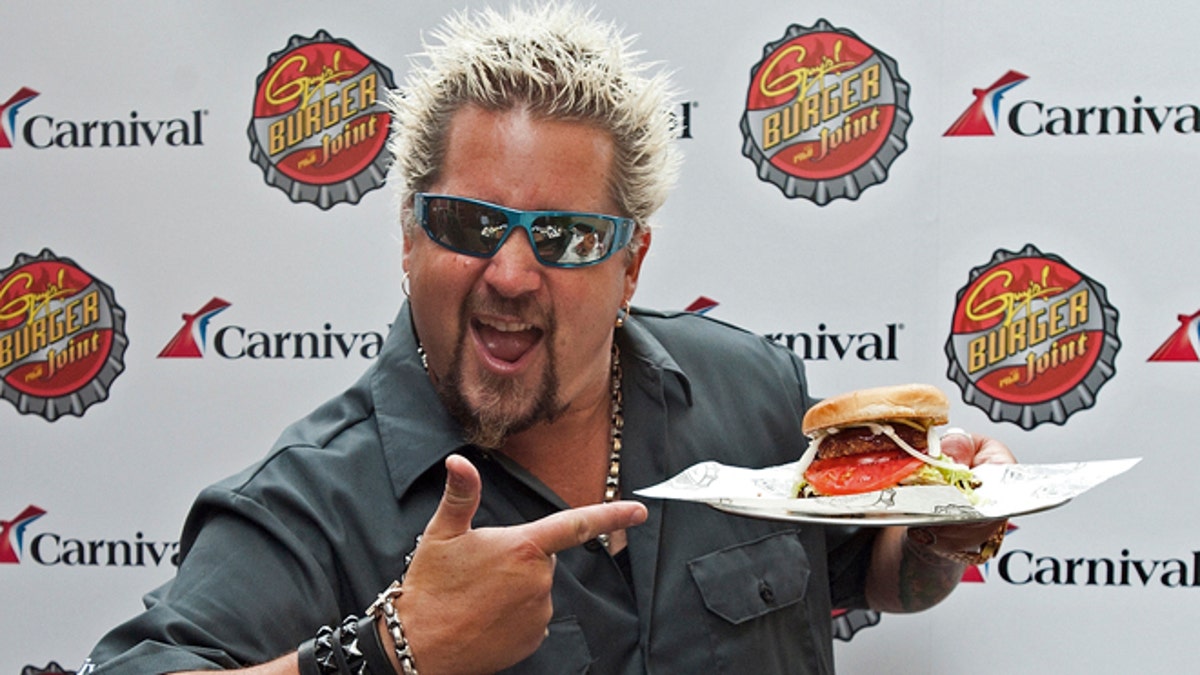 Apparently Guy Fieri doesn't always appreciate mixing with the common folk.
According to US Weekly, the Food Network star got into a huff in New Orleans on Super Bowl weekend and was thrown out of a party when he was denied entry to its VIP section because he was wearing the wrong bracelet.
"He couldn't get into VIP," the magazine quoted a source as saying. "He threw a fit and was kicked out!"
Fieri has been having a rough time recently. His restaurant for the New York City masses, Guy's American Bar and Kitchen, was recently flayed in a now infamous New York Times restaurant review.
A Food Network rep had no comment. Fieri's personal PR did not immediately respond.