Guess who Jennifer Aniston spent Thanksgiving with?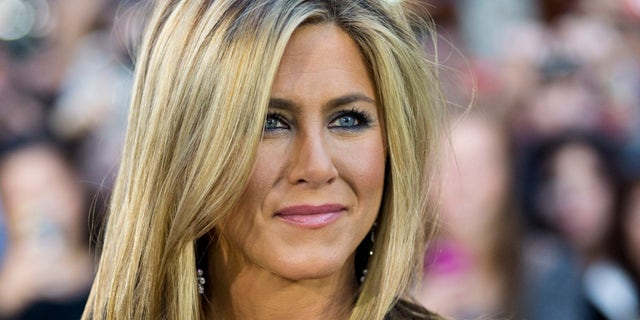 Guess who Jennifer Aniston celebrated Thanksgiving with? You'll never guess - pop singer Ed Sheeran. Aleen Keshishian, who is Aniston's manager posted a pic of the three of them looking cozy on Instagram according to People magazine.
Aniston, 44, and Sheeran, 22, have another pal in common - Jen's former "Friends" co-star and best friend Courtney Cox.
Earlier this month he wrote, "My friend Courtney is nominated for a People's Choice Award for favorite cable TV actress. She's never won one before and she lets me (live) in her beach house so how's about we all vote for her and and win her the damn thang?"
"You sweet thing!" Cox replied.
The British singer's touring mate and BFF, Taylor Swift did not join the star studded Thanksgiving day feast. She was performing in Auckland, New Zealand.
Click here for more from People magazine.