Growing questions about CNN's airport monopoly as network veers left
CNN's ubiquitous presence in airports -- where it broadcasts from thousands of screens to a captive audience of millions -- is facing new scrutiny after the cable network's hard left turn.
The CNN Airport network dates back to when CNN was known for straightforward news programming -- and has been a fixture at airports since before competitors MSNBC and Fox News even existed. But critics are now asking if busy travelers should be subjected to CNN's increasingly ideological programming -- at gates, bars, food courts and baggage claims -- which can include on-screen chyrons or subtitles that gleefully mock President Trump. Many travelers have even taken to Twitter and started online petitions to urge airports to change the channel.
Media Research Center Vice President Dan Gainor told Fox News that CNN has become more partisan than MSNBC since Trump moved into the White House and travelers should have the option of not watching the network.
"How are airports justifying the idea of bombarding captive viewers with content many of them oppose? Sadly, almost any outlet is fairer now than CNN," Gainor said.
But CNN isn't actually forced on travelers because airports are looking to disseminate liberal doctrine. It's forced on travelers because of money.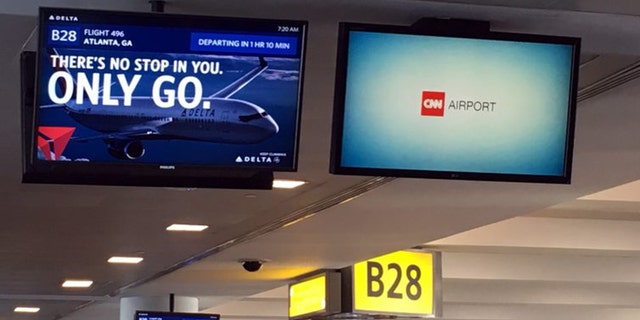 CNN pays airports to leave the network on, and many travel hubs even have agreements in which CNN pays for their TVs and infrastructure. The Philadelphia Inquirer reports that airports also receive "up to six minutes each hour to promote the airport or local attractions" as part of the deal.
"CNN Airport covers the costs related to the TVs and related infrastructure, provides programming specifically geared for airports, and pays us for the opportunity to be in our facility," a representative from Minneapolis-Saint Paul International said, while Miami International's spokesperson simply pointed us to a document proving that CNN is willing to pay the most.
Long-term contracts typically give CNN the ability to curate content seen by travelers whether they like it or not. The eight-year contract that was signed in 2016 promises Miami International Airport "a maximum annual guarantee of $150,000" that may be adjusted annually to ensure the deal is on par with similar airports.
"Airports feel like a lesser version of hell with dirty seats, overpriced food and propaganda posing as news on CNN," Fox News host Tucker Carlson said last month.
The agreements blur the lines between news and advertising as the network blurs the lines between news and political activism.
Carlson said the agreement to air CNN on unsuspecting travelers made sense when CNN had a "centrist reputation," but now the network "has strayed so far to the left, constantly promoting wacky Russia-related conspiracy theories."
A CNN Airport media kit says a whopping 323 million people view CNN Airport on an annual basis at the 2,400-plus gates throughout the country that carry the channel.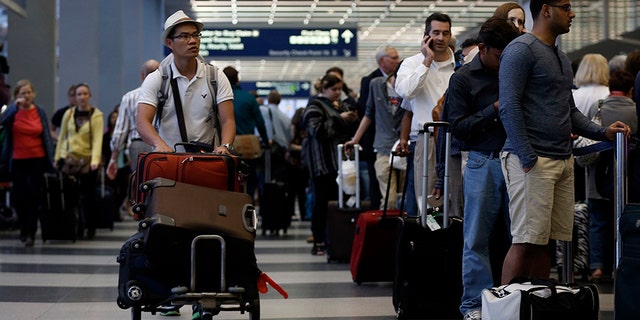 "We have received complaints about CNN and the content they air," a Salt Lake City International Airport spokesperson told Fox News before noting there is a "contract in place."
CNN Airport is not the exact same feed as the standard CNN, as additional sports and weather segments are added while some graphic video is removed. CNN Airport also goes out of its way to remove any coverage of plane crashes or air disasters that could spook passengers.
The airport version of CNN, which launched back in 1992, airs in roughly 60 of America's most bustling travel hubs. Trip Savvy recently listed the 25 busiest airports in America and 20 of them are listed as airports participating in CNN Airport. When pitching to advertisers, CNN hypes avid travelers as a valued demographic who often rent cars, stay in lavish hotels and make a comfortable salary.
While most airports air CNN as a cash grab, others have selected CNN Airport because they don't have any other options.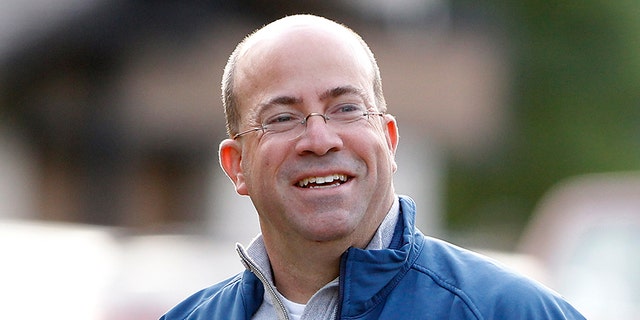 "CNN was the only news provider that responded to the Airport's request for proposal from news organizations. The Airport cannot air another network if one did not respond to the request for proposal," a Salt Lake City International Airport spokesperson told Fox News.
San Francisco International Airport told Fox News it has informed CNN that the relationship will be terminated next month when the existing contract expires, pointing to improved mobile devices and free airport Wi-Fi that allow travelers to curate their own content as the primary reason.
The increasing calls for CNN to be removed from airports comes as the network has become the go-to channel for anti-Trump TV. In the last year, CNN has obsessed about Trump's ice cream intake, fixated on a white truck that blocked the network from filming Trump playing golf, botched a date that resulted in a false report claiming the Trump campaign had early access to hacked DNC emails and even shaken up its primetime lineup to make room for the son of Democrat icon Mario Cuomo, Chris.
The network's chief medical correspondent, Sanjay Gupta, declared that Trump has heart disease despite the president's doctor giving him a clean bill of health, and chief White House correspondent Jim Acosta has emerged as one of the faces of the anti-Trump media. Acosta was even kicked out of the Oval Office after badgering Trump with racially charged questions.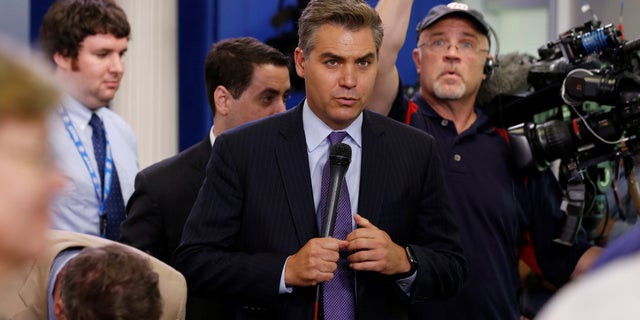 Furthermore, CNN senior media correspondent Brian Stelter has repeatedly questioned the President's mental health and fitness for office.
CNN's prominence at airports is often mocked by critics, who are quick to joke that the network's only viewers are waiting for a flight. CNN declined comment when asked if CNN Airport actually impacts CNN's ratings.
Back in 2013 when CNN was still considered mostly non-partisan, a Philadelphia International Airport staffer admitted that it is impossible for employees to even lower the volume on the televisions blaring cable news.
"Gate agents do not have a remote control, so the channel cannot be changed and the volume is actually controlled by CNN from a remote location," Philly.com reported.
The Atlanta City Council finance committee recently voted to keep CNN on its airport televisions through July 2018 and has operated on a month-to-month basis since the recent 10-year deal expired in 2016, according to the Atlanta Journal Constitution.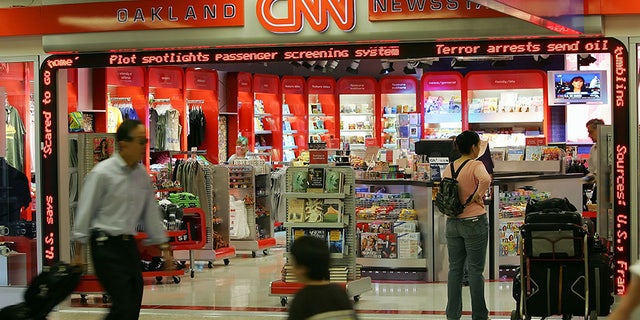 CNN paid the city of Atlanta -- where much of the network is based -- roughly $160,000 per year over the past five years, the Journal Constitution reported, citing documents submitted to the Atlanta City Council. Atlanta's Hartsfield-Jackson International Airport did not respond to requests for comment about why it extended the deal.
Pop culture blogger Gary Holmes recently penned a column demanding to have CNN removed from airports.
"You can't go 15 minutes without some CNN analyst observing what an idiot the President is," Holmes wrote. "This trend may be great for CNN's ratings -- but is all that high-school-level drama what we really need when we're sitting at the gate, waiting to board our delayed flight?"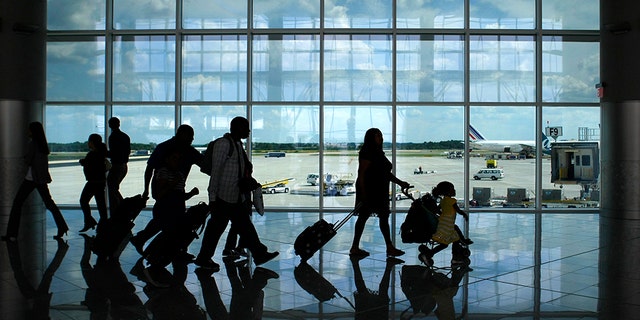 Holmes also pointed out that most travelers have a smartphone and the ability to access news whenever. He pondered, "Do we really need a news program to be constantly blaring in the airport at all?"
According to Holmes, "the business of supplying airport video is just that -- a business," and CNN is likely to remains a dominant provider as long as "airports look at the bottom line instead of what's best for the mental health of travelers."
While many airline travelers don't have a choice when it comes to watching CNN, at-home viewers have proven that they prefer other programming when given the choice, as it regularly finishes behind the other liberal cable news channel, MSNBC, in the ratings department.
Author and Academy-Award nominated screenwriter Roger L. Simon suggested that travelers should start politely asking airport employees if they could change the channel, for the sake of balance, but noted that such a movement would leave CNN terrified.
"I'm not sure how to end this CNN dominance of those public spaces, but we all should start thinking about it," Simon wrote. "Without their stranglehold on those public venues, hardly anyone would be watching the network at all."
CNN declined comment.
Fox News' Alex Pfeiffer contributed to this report.