'Grease' stars reveal secrets from the set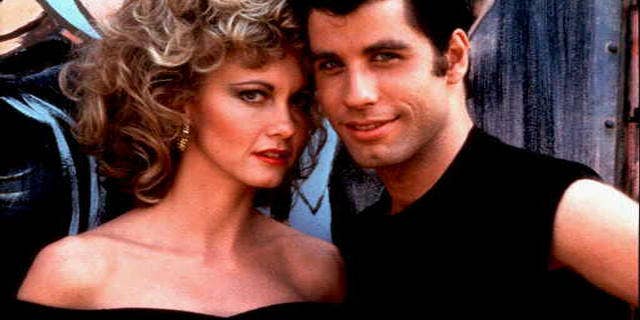 The T-Birds and Pink Ladies in 1978's "Grease" seemed to live life on the edge, but their bad behavior was nothing compared to the wild behind-the-scenes antics of the actors filming the mega-hit musical.
In a wide-ranging Vanity Fair piece about the movie, published ahead of Fox's "Grease Live" premiere on Sunday," cast members of the iconic flick, including John Travolta Olivia Newton-John and Stockard Channing, spoke to the magazine about the scene-stealing, hookups and strange behavior on set. Plus, the director revealed a porn star nearly appeared in the flick.
Randal Kleiser recalled to Vanity Fair how Travolta brought his then-new Scientology beliefs to the set. The director got a foot infection from dirty water during the drag race scene, and he needed to halt production, but Travolta attempted to remedy him with a method called "touch assist." Kleiser said Travolta would touch him and quiz him on if he felt it.
"I was lying there with this fever and he's poking me and poking me and poking me and I'm like, 'Yes, I feel it.' 'Thank you.' Then he left. The next day I was better, and of course he claimed it was because of the touch assist."
Travolta admitted to the magazine he caused some tension with co-star Jeff Conaway when he went after the big "Grease Lightnin'" number intended for Conaway's character, Kenickie.
"I have to be completely honest with you," Travolta told Vanity Fair. "I wanted the number. And because I had clout, I could get the number."
Channing recalled Conaway was comforted by plenty of friendly females on the set.
"He was really feeling his oats," Channing revealed. "We used to joke all the time, because his trailer at lunchtime was really rocking."
Travolta on the other hand was somber on set as he mourned the death of his girlfriend Diana Hyland.
"It acted as a giant distraction for me," Travolta told Vanity Fair of filming 'Grease.' "It was probably the healthiest thing I could have done was to be in back-to-back movies, because I was very sad."
Newton-John, meanwhile, almost didn't end up on the set at all. Carrie Fisher, Susan Dey, Marie Osmond and Deborah Raffin were considered for the role ahead of Newton-John. Once she was in the running, she didn't want it.
She revealed, "I was very anxious about making another film, because my music career was going well and I did not want to mess it up by doing another movie that wasn't good."
Other stars who were at one point considered for the hit film were Elvis as the Teen Angel (the role went to Frankie Avalon) and porn star Harry Reems as Coach Calhoun. Paramount opted to keep the porn actor out of the film and the role went to Sid Caesar.
For more behind-the-scenes "Grease" secrets check out Vanity Fair.