Grammy winner Chris Stapleton talks Tom Petty tribute: 'We lost a lot of great artists this year'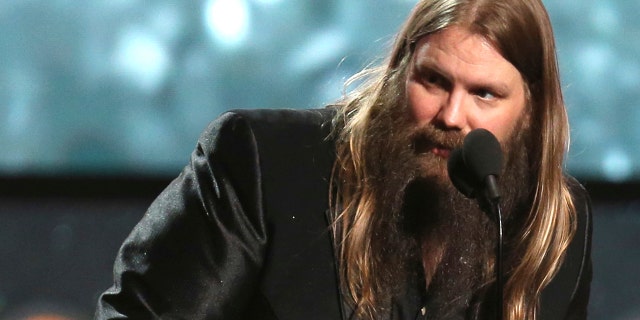 NEWYou can now listen to Fox News articles!
NEW YORK – Chris Stapleton took home an armful of Grammys on Sunday but it was an emotionally difficult night for the country music rocker.
Stapleton performed a tribute to Tom Petty who died suddenly on Oct. 2, 2017 at the age of 66 of an accidental prescription pill overdose. Getting through the performance was difficult for Stapleton.
"I got to be on tour with him this past tour… and I got to play three shows with him… I only got to have a brief conversation with Tom. He was very kind and the last thing he said to me was 'I hope we can do this again…' And that was such a thrill for me. It was a really hard thing for me to do tonight. I was tearing up," he told reporters backstage after the show.
He added, "We lost a lot of great artists this year, so much tragedy this year."
Stapleton struggled to hold all of his Grammys for Best Country Solo Performance, Best Country Song and Best Country Album.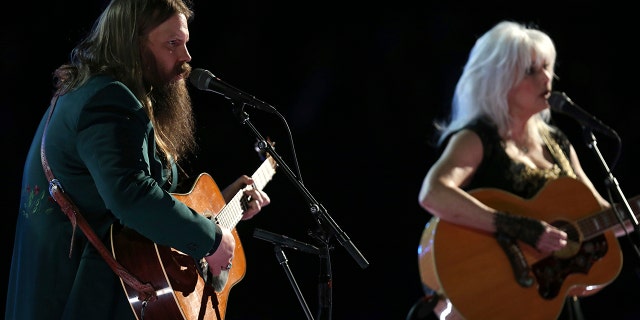 "It's always an honor to be here for the Grammys," he said. "It's a huge deal to me."
Stapleton was without his signature hat, but it's not because he has changed his style.
"I was playing a tribute to Mr. Petty and that's why I took the hat off for that," he explained.
Stapleton recently collaborated with Justin Timberlake and spent time in Los Angeles to work on music with the former boy band singer.
"I really just went out to Los Angeles to write songs with him and it's a very fluid process with him. There's a lot going on," he revealed. "It came out great. I had a blast with him. He's a great creative force."