'Goonies' director is planning a sequel to kid's classic movie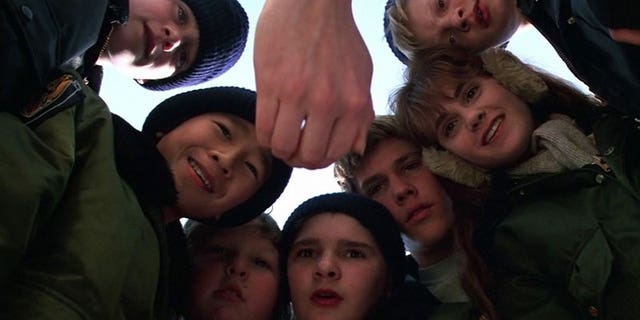 It must be true that Goonies never say "die."
After years of anticipation, "The Goonies" sequel may finally be in the works reports Variety.
Director Richard Donner told TMZ that he plans to bring back the entire original cast for the follow-up to his 1986 cult classic.
Asked if he was going to make another comic book movie, the filmmaker said, "If you call 'Goonies' a comic book. We're doing a sequel."
Corey Feldman, Josh Brolin, Sean Astin, Jeff Cohen and Martha Plimpton starred in the adventure comedy. Donner didn't mention whether the film will follow the gang 28 years later or feature them in cameo roles.
While promoting "Teenage Mutant Ninja Turtles" last year, Astin told IGN that he was absolutely positive that a sequel would be shot. Sequel buzz has only amplified since then.
"It will happen," he said. "I'm 1000 percent certain there will be a sequel. I will bet my children on it."