'Good Morning America's' Robin Roberts to take medical leave for bone marrow transplant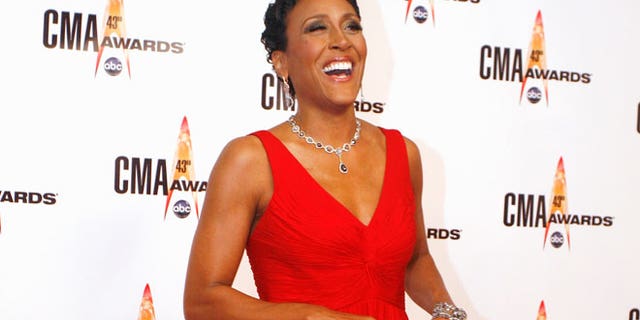 Good Morning America" anchor Robin Roberts says she plans to take medical leave around the end of August for her bone marrow transplant.
But she says she'll be getting a little help from her friends during her absence from the ABC morning show.
Roberts said Thursday that ABC News' Barbara Walters, Diane Sawyer and Katie Couric are among those who would be subbing for her. Others mentioned: talk-show host Kelly Ripa and panelists from the ABC talk show "The View."
Roberts announced last month that she has a blood and bone marrow disease known as MDS.
She says she's feeling recurrent fatigue from her condition, but she says she's been energized by "Good Morning America" snapping the ratings dominance of NBC's "Today."
Roberts says, "That's pretty good medicine."