Gloria Dea, first Las Vegas magician, dead at 100
Actress Gloria Dea was also known for her roles in "King of the Congo" and "The Prodigal"
Gloria Dea, the first magician to perform on the Las Vegas Strip in the 1940s, has died. She was 100.
Dea, who was born Gloria Metzner in Oakland, California, died Saturday in hospice care at her residence in Las Vegas, the director of clinical services for Valley Hospice confirmed with the Associated Press.
Not only did she have a career in Sin City, Dea also performed on the silver screen with starring roles alongside Buster Crabbe in "King of the Congo."
A memorial is being planned in her honor at a later date.
LANCE REDDICK'S WIFE STEPHANIE SPEAKS OUT FOR THE FIRST TIME AFTER HIS DEATH: 'TAKEN FROM US FAR TOO SOON'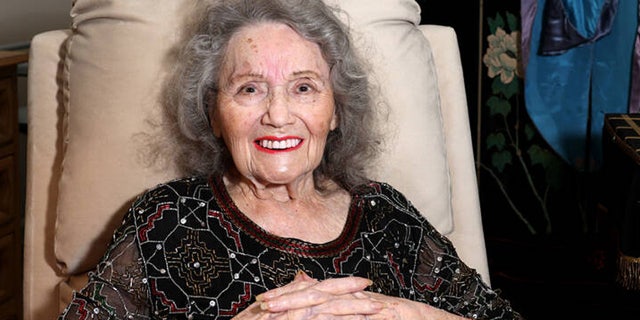 Dea was 19 when she performed at El Rancho Vegas on May 14, 1941.
The iconic hotel was the first on the strip, and drew legendary performers and stars alike, including Eartha Kitt, Jon and Sondra Steele, and Abbott and Costello.
PAUL NEWMAN AND JOANNE WOODWARD HAD A 'COMPLICATED' MARRIAGE, DAUGHTER SAYS: 'THERE WAS A VIBE OF TENSION'
Paul Newman and Joanne Woodward celebrated their wedding reception at El Rancho.
Dea's show at the Roundup Room was the first recorded appearance by a magician in Las Vegas, the Review-Journal reported.
"There was no Strip, really, in those days," Dea told the newspaper in August when she turned 100. "We had the Last Frontier and the El Rancho Vegas. They had just started building the Flamingo."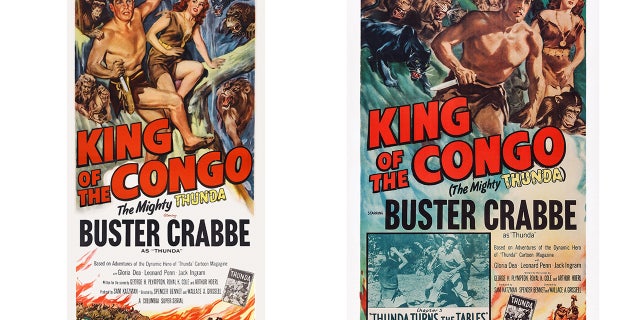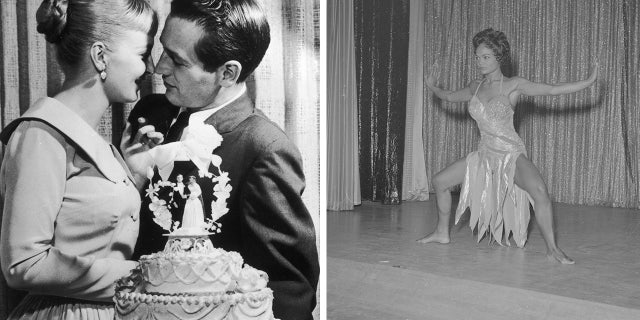 She added, "I also danced. I did the rumba because it was difficult to keep setting up all my magic stuff."
Gloria appeared in several movies in the 1940s and '50s, including "Plan 9 From Outerspace," "Mexicana," "The Girl Most Likely," and "Around the World in 80 Days."
CLICK HERE TO SIGN UP FOR THE ENTERTAINMENT NEWSLETTER
"I was in the Saturday matinees, for the kids," she said. "'Plan 9 From Outer Space' was the worst movie of all time… I had fun making it though."
Dea left California for Las Vegas in 1980. She had a career resurgence later in life, though, with the help of fellow magician, David Copperfield.
"Gloria was amazing. She was charming funny and engaging," Copperfield told the newspaper. "And in Vegas, as a young magician, she started it all. It was an honor to know her."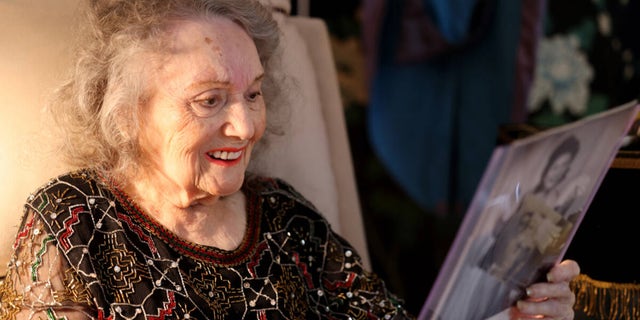 Dea was reportedly an only child and did not have any immediate family. Her husband, Sam Anzalone, a former California car sales executive, died in January 2022.
CLICK HERE TO GET THE FOX NEWS APP
She was scheduled to be inducted into the UNLV College of Fine Arts Hall of Fame on Tuesday, plans which will still go forward.
Dea will be inducted by Copperfield in a presentation before the full program.
The Associated Press contributed to this report.