George Lopez On Government Shutdown: 'Let All The Mexicans Take Over'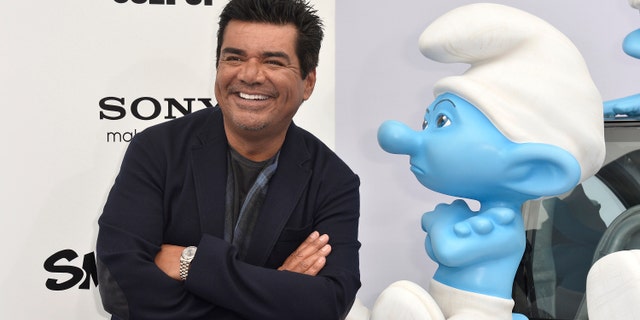 As the country deals with a federal government shutdown, funny man George Lopez had a unique suggestion.
He said the time is right and Latinos should just take over America.
A video crew with TMZ caught up with the Mexican-American actor outside his hotel in New York City, and when asked about the shutdown, he said, "We should shutdown – let all the Mexicans take over. They are running the country anyways."
</p> <p><iframe id="kaltura_player_1380643337" height="300" width="480" style="border: 0px solid #ffffff;" src="http://cdnapi.kaltura.com/index.php/kwidget/wid/1_bp243sfd/uiconf_id/6740162/st_cache/49047?&amp;">Unfortunately your browser does not support IFrames.
"Listen, shut the government down. Let the Latinos take over," Lopez followed up, before pulling a bellboy he called Victor in front of the camera.
"Latinos are No. 1," Victor said to the camera.
When asked what he would do if he was president, Lopez continued along the same thought: "I'd let the Latinos take over – I've been telling you."
Lopez then pulled over a fan and said "I'd let the black people and Latinos take over."
Follow us on twitter.com/foxnewslatino
Like us at facebook.com/foxnewslatino