George Eads taking leave of absence from 'CSI' after argument with writer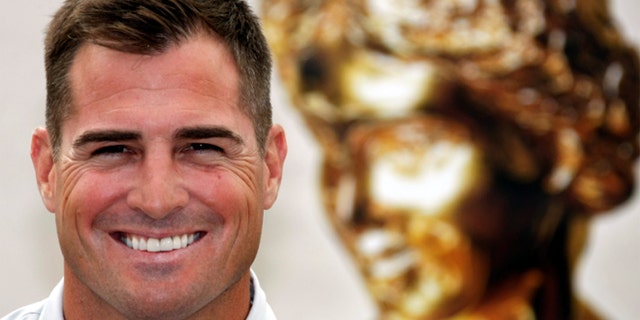 George Eads, one of "CSI's" last remaining original stars, will be taking a leave of absence from the CBS drama, TVGuide.com has confirmed.
"George Eads will not appear in several episodes during the first half of the season. We look forward to him returning to 'CSI' very soon," a rep for CBS Television Studios said in a statement. CBS TV Studios did not reveal his return date.
Fall TV 2013: The year's biggest cast shakeups
Eads, who plays Nick Stokes, is temporarily exiting the drama after getting into an argument with one of the show's writers, according to The Hollywood Reporter, which first broke the story. He will appear in the first three episodes of Season 14 before his leave begins.
According to THR, Eads was reportedly unhappy with the creative direction of his character and subsequently clashed with an episode's co-writer, who is eight months pregnant. Word of the conflict reached showrunner Carol Mendelsohn, and led to a meeting in which Eads threatened to quit the show.
'CSI' and more returning fall shows: Where we left off
Nick's absence from the team will be addressed in the fourth episode of the season when old boss Catherine (returning star Marg Helgenberger ) selects Nick to receive special training in Quantico in Virginia — a good 2,000 miles from the bright lights of Las Vegas.
Eads, 46, signed on to return to the procedural as a regular along with the rest of the cast when CBS renewed the show in March. Eads and co-star Jorja Fox were both briefly fired from the show in 2004 after they tried to hold out for more money from the network and studio. Eads is one of only three stars who have been with "CSI" from the pilot. The show will celebrate its 300th episode this year for which Helgenberger, who left in 2012, is returning.
The new season of "CSI" premieres on Wednesday, Sept. 25.
Click here for more from TVGuide.com