'Game of Thrones' stars Kit Harrington, Rose Leslie are engaged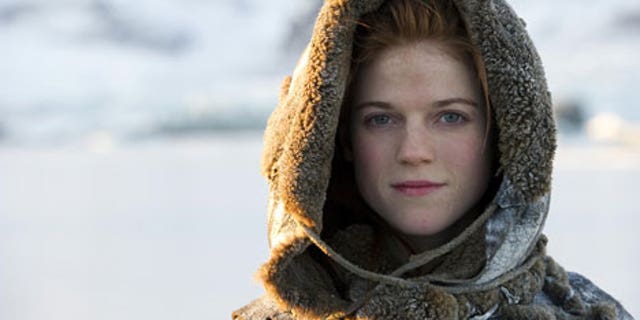 Jon Snow will marry his Wildling after all.
Kit Harington and his former "Game of Thrones" on-screen romantic partner, Rose Leslie, announced their engagement Wednesday.
A formal notice published in the Times of London newspaper Wednesday announced the upcoming marriage of "Mr K.C. Harington and Miss R.E. Leslie." It describes the couple as "Kit, younger son of David and Deborah Harington of Worcestershire, and Rose, middle daughter of Sebastian and Candy Leslie of Aberdeenshire."
Harington and Leslie were a couple on the HBO series as Jon Snow and the Wildling Ygritte. Leslie left the cast in 2014.
The Associated Press contributed to this report.