'Game Of Thrones' author George R.R. Martin talks season finale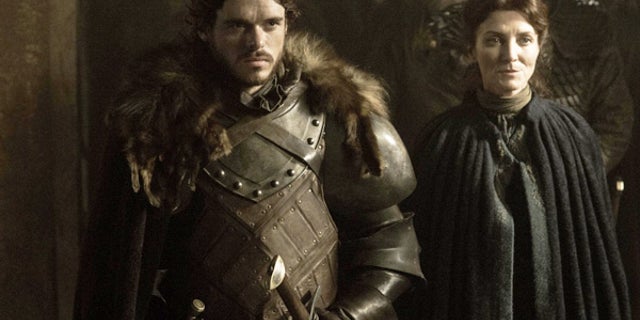 Could one, or more, fan-favorite characters meet their maker on the June 9 season finale?
On the heels of this week's game-changing "Red Wedding" episode of "Game of Thrones," the book series' author George R.R. Martin stopped by Conan on June 5 to reveal the method to his madness. In a nutshell, he loves depressing the heck out of people.
"As a reader or a viewer, I always like unexpected things," Martin said. "We've all seen the movies where the hero's in trouble … but you know he's going to get away. I want my readers and viewers to be afraid when my characters are in danger."
In fact, George has had actors on the show begging him not to kill off their characters.
"We recently had the premiere for the third season, and at one point at the party, I found myself talking with three actors — some of whom I was just meeting — and I realized they were all dead!" he admitted. "One of them knew it, but the other two didn't. They would have known if they'd read the books!"
Sadly, sometimes their pleas fall on deaf ears:
"There was one actress who, at that same party, said, 'Please dont kill me!' And I know that she does die, so I felt very guilty."
How Will 'Game Of Thrones' End?
George gave a quick update on the progress of "The Winds of Winter," the sixth book of seven in his epic saga. In short, he's trying to finish up the 1,500-page novel as quickly as he can:
"I know how it all ends in broad strokes. Of course, there's no guarantee the show will end the same way. [The show runners] have been known to make changes, including in the 'Red Wedding'. … They turned it up to 11. There are at least four characters who are dead on the TV show who are alive in the books still. So we'll see. Meanwhile, I'm writing very fast because my great fear is that [the show] will catch up to me."
Good luck, George.