From Madonna to Robert De Niro, how liberal stars often get a pass on outrageous behavior
NEWYou can now listen to Fox News articles!
The celebration this week of comedienne Samantha Bee, who received a prestigious award Thursday night despite calling Ivanka Trump a "feckless c—" the previous evening, has rankled conservatives and even some moderates, who say that liberal comedians and celebrities are consistently getting a pass for outrageous behavior that would ruin those of a less liberal persuasion.
This comes during a wild week in which ABC swiftly canceled "Roseanne," its first major hit in years, after its Trump-supporting star Roseanne Barr made a racist and offensive comment on Twitter about former President Obama's confidante and adviser, Valerie Jarrett.
As for Samantha Bee, despite her slur against Ivanka, and despite President Trump calling for her to be fired Friday morning, she appears to be gliding onward in her career, only losing a few advertisers.
Conservatives have long pointed to what they say is a double standard in entertainment regarding who can get away with using offensive rhetoric. It's an open question, they say, if a liberal making a racist remark as offensive as Barr's would have suffered the same repercussions.
"You can say anything you want without consequence if you are a leftist…never Trumper," conservative talk show host Rush Limbaugh said on Thursday.
Comedienne Michelle Wolf, who once called Eric Trump "an abortion," stirred enormous controversy this spring for mocking White House Press Secretary Sarah Huckabee Sanders's appearance at the White House Correspondents Dinner. The result was Wolff emerging as a hero of the #Resistance with a popular Netflix special, even being featured this week in Vogue magazine's prestigious "73 Questions" feature.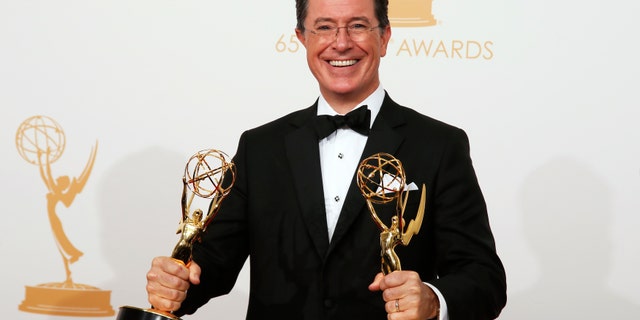 Stephen Colbert was accused of making a homophobic joke when he said about Trump that "the only thing your mouth is good for is being Vladimir Putin's c— holster." A #FireColbert hashtag briefly trended, but he was not punished and remains a top-rated late night comedian.
Bill Maher once joked that President Trump was part orangutan, Jimmy Kimmel has made fun of first lady Melania Trump's accent and Chelsea Handler has questioned Lindsey Graham's sexuality while sending an anti-Trump tweet almost every day. None of them have faced any consequences.
Anthony Atamanuik, Trevor Noah, Jon Stewart, Jimmy Kimmel, Alec Baldwin, Seth Meyers, John Oliver and the entire cast of "Saturday Night Live" have been lauded and given awards for their Trump mockery, which is often extremely personal and offensive. Showtime's "Our Cartoon President" is an entire animated series dedicated to making fun of President Trump. They are all liberal icons.
Comedian Billy Eichner received over 40,000 likes for tweeting that Bee was being "generous" for calling Ivanka a "c---."
Amy Schumer once called Trump an "orange, sexual assaulting, fake-college-starting monster," and Margaret Cho compared him to "no ply toilet paper," referring to him as "trash."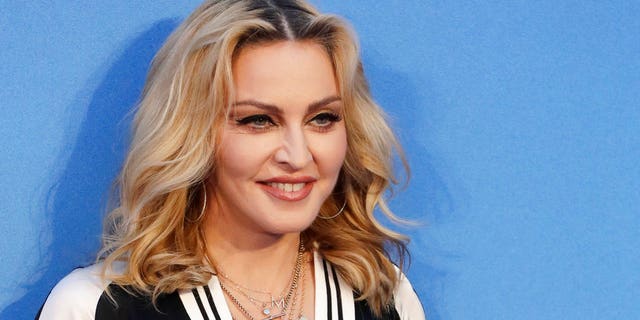 It's not only comedians who can essentially get away with whatever they want. It's all liberal celebrities.
Madonna said back in January 2017 that she thought "an awful lot about blowing up the White House," but brushed it off as a "metaphor" and avoided any consequences. Actress Sally Field managed to make Bee's comment seem tame when she tweeted that it was wrong to call the first daughter a "c----," because that would mean she is "powerful, beautiful, nurturing and honest."
Keith Olbermann and Jemele Hill have called the president a "Nazi," and "white supremacist," but are both still gainfully employed by Disney's ESPN. Richard Gere compared Trump to Mussolini, George Takei called Trump a "cancer," Kate Walsh called him an "illiterate, bigoted, misogynistic, racist, rapist" and Cher compared Trump to Hitler and suggested we should "throw him in a volcano."
Rapper Mac Miller called Trump an "egomaniacal attention-thirsty psychopathic power-hungry delusional waste of skin and bones."
Chrissy Teigen has been trolling Trump on Twitter for years. Actress Olivia Wilde — whose mother is running for Congress as a Democrat in Virginia — called Trump a "dishonest pig," Don Cheadle called him a "racist, abusive coward," Lin-Manuel Miranda said Trump is "going straight to hell" and Robert De Niro went above and beyond most of his Hollywood peers.
"He's so blatantly stupid. He's a punk, he's a dog, he's a pig, he's a con, a bully, a bulls—t artist, a mutt who doesn't know what he's talking about… I'd like to punch him in the face," De Niro said while filming what was supposed to be a non-partisan video encouraging people to vote.
Eminem even got away with mocking Trump supporters who are also fans of his music when he famously rapped, "Any fan of mine who's a supporter of his, I'm drawing in the sand a line. You're either for or against, and if you can't decide who you like more and you're split on who you should stand beside, I'll do it for it for you with this. F— you."
One of the only liberal celebrities to suffer serious consequences is Kathy Griffin, who infamously held up a fake severed head of President Trump, displaying it the way ISIS members often present decapitated heads of their victims. Griffin initially apologized for the photo but later retracted the apology and has since spent most of her time criticizing the administration on Twitter. She also said that after initial setbacks, her business as a comedienne is booming.
As for Roseanne, she tweeted Thursday night about her desperate efforts to save her show after her offensive comments, begging ABC execs to work for free and offering to do anything she could to make amends. According to Roseanne, her appeals to ABC boss Ben Sherwood have fallen on deaf ears.
Sherwood, who was described by a network executive as "very ingratiating" but "also deadly," scoffed at Barr and told her the tweet was "egregious and unforgivable," according to the actress.