Freddie Mercury's pal Tim Staffell says 'Bohemian Rhapsody' was 'the right way to do it'
Is this the real life? Is this just fantasy? For Tim Staffell, it's both.
The English rock artist is enjoying newfound attention after he was briefly depicted in the Freddie Mercury biopic "Bohemian Rhapsody," which shrugged off production troubles and mediocre reviews to debut with $50 million in weekend ticket sales in U.S. and Canada, and another $72.5 million internationally.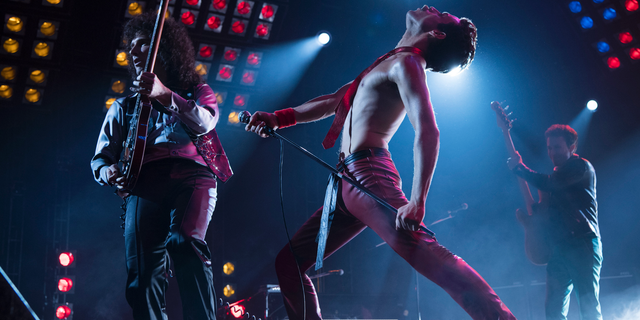 While "Bohemian Rhapsody" was largely dismissed by critics, Staffell, who was the bassist/singer of pre-Queen band Smile before Mercury took his place, said he was pleased with the production.
"It was exactly the right way to do it," the 70-year-old told Fox News. "When Sacha Baron Cohen was originally in line to play Freddie, I read a couple of interviews by him and I thought to myself, 'What kind of picture are they making?' … Once they got Rami [Malek] to play Freddie and I started to see how it was going, I realized it was the right way to do it. … And it compresses 15 years really well into two hours. I just thought it was right."
Staffell said he was approached by the film's producers to include Smile's original track "Doin' Alright," which was initially recorded in 1969.
"Although Queen did the song in their first album, the style of the performance in the film needed to be more related to the vintage Smile version," said Staffell. "I was able to provide the vocal and bass guitar for the movie. And the result was much more authentic. I wouldn't have been able to live with myself if I couldn't manage it."
However, Staffell admitted "Bohemian Rhapsody" did alter the history of Queen's formation for audiences. In the movie, viewers can see Mercury [Malek] stumbling into a 1970 gig to check out Smile, which included future bandmates Roger Taylor and Brian May, after a fight with his parents.
He enthusiastically meets up with Smile after their show, conveniently just minutes after Staffell [Jack Roth] quits. While May and Taylor are initially skeptical of the stranger with too-big teeth, Mercury's powerful pipes instantly compelled them to welcome him into the band.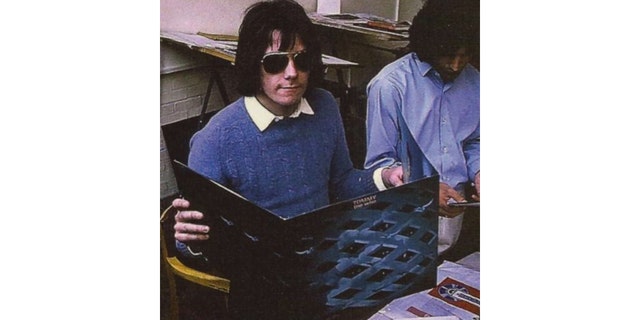 In reality, Staffell and Mercury, then Freddie Bulsara, were longtime friends, having met in London's Ealing Art College where they were studying graphic design.
"We were both part of the same social circles, which happened to revolve around bands at the time," said Staffell. "Freddie had his own band. I remember going to one of Freddie's bands in Liverpool at the time. And he used to come and see Smile."
Smile, which included Staffell, May and Taylor formed in 1968 and was one of many groups circulating London's thriving rock scene. Mercury was a fan of Smile and would frequently attend their performances.
Staffell shared that at that time, his classmate was far from the iconic rock star the world knows today.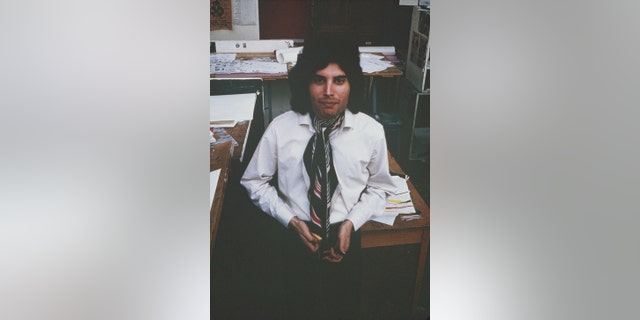 "He was kind of shy really," he recalled. "He wasn't the flamboyant character that he later became… We were both working musicians, even though we were semi-professional ones. He used to love Hendrix. I still remember him playing air guitar on a long ruler in a classic while Hendrix blared out over the radio. That's one of my endearing memories."
But the seemingly quiet Mercury had big plans for his future.
"He used to say, 'Someday I'm going o be a superstar,'" said Staffell. "The rest of his classmates used to say, 'Yeah, yeah Freddie. Sure you are.' Possibly I did as well."
And a major break would come for Mercury. In 1970, Staffell decided to quit Smile.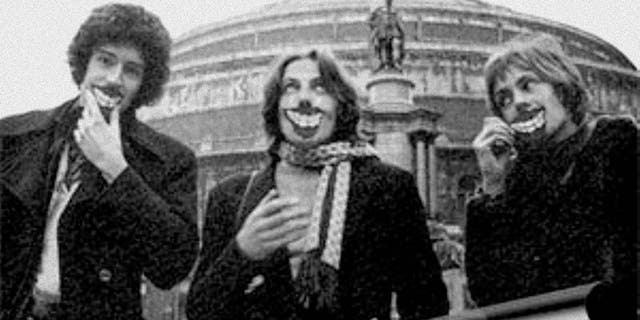 "I was really more interested in the kind of music that allowed improvisation," said Staffell. "I wanted to play the blues. I wanted to play some jazz. And I really enjoyed working with musicians where the format allowed us to express ourselves differently every night. With Smile… there wasn't a huge amount of leeway for that improvisation. So I just moved on."
Staffell insisted that having his friend replace him in Smile was "the logical choice."
"It became apparent around that time that within the live music context, he was a performer," said Staffell. "He used to perform on stage, which is something I actually never did. I was never a performer. I certainly didn't have the stage presence that Freddie was beginning to develop at the time. And it was fantastic for all of us. His classmates followed him."
After Mercury joined the band, Smile emerged as Queen and rose to fame. Staffell said he has no regrets about his decision.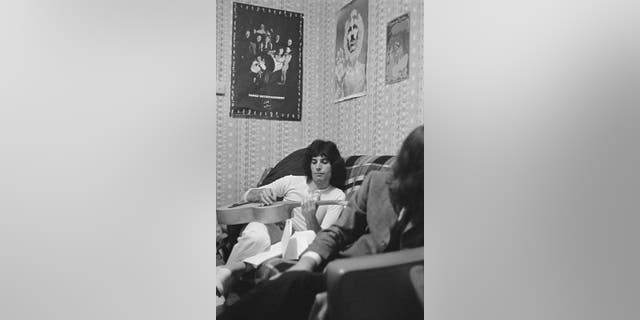 "The thing is, if I had stayed on, there wouldn't have been any excuse to get Freddie into the band," he explained. "… I didn't really regret it. I was excited for Freddie, to be honest with you."
Staffell moved on from Smile and kept busy with other local bands. But by the mid-'70s he made another life-changing decision — to leave music altogether.
"I was living with my wife at that point and it was becoming very apparent that what little money I was getting from music just wasn't paying the bills," he said. I was trained as a graphic designer in college, but I've been out of it for some time. And I thought to myself, 'What I really would like to do is go into TV special effects.'"
For the next 30 years, Staffell focused on model making, animation, and special effects. He was also the chief model maker for Season One of the children's TV show "Thomas the Tank Engine." Then in 2000, Staffell closed his company down and returned to music. He's currently gearing up to release a new album, titled "Two Late," in mid-November.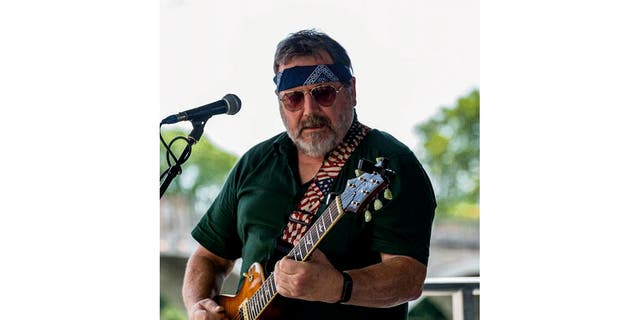 "It's entirely contemporary material," he said. "It's closely alike to what I said before, about wanting to produce music and improvise… I'm trying to blend good songs with intelligent lyrics that allows maximum improvisation."
Staffell's beloved friend passed away in 1991 at age 45 from AIDS. Today, Staffell is honored to help tell the story of Mercury and Queen on the big screen, all while looking ahead into the future.
"I feel as if I've got a tiger by the tail," he said. "I'm really excited. I'm just doing my best to ride this out for as long as I can."