Frank Sinatra definitely not Ronan Farrow's father claims new book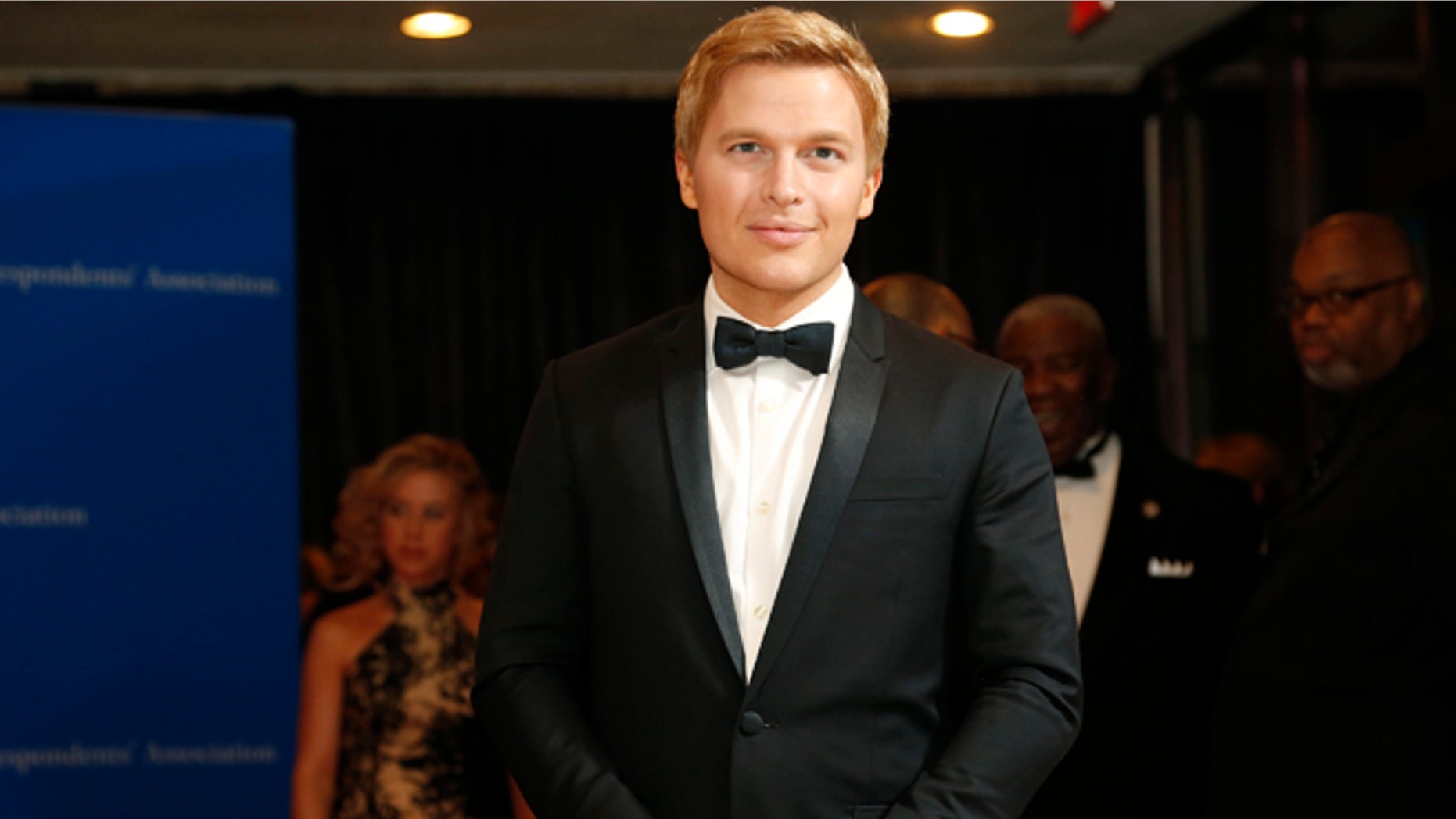 A new definitive Frank Sinatra biography says there's no way Ronan Farrow could be the legendary crooner's son — as Mia Farrow has hinted — because Sinatra was impotent and incapacitated by serious stomach surgery around the time Ronan was conceived.
"Sinatra: The Chairman," the second volume of James Kaplan's biography of Sinatra, details how, at the time Ronan would have been conceived, the singer had undergone gastrointestinal surgery. And he had complained of suffering from impotence and was reportedly fitted with a "penile implant."
The book, out from Doubleday on Oct. 27, says that in October 1986, Sinatra collapsed while performing in Atlantic City, suffering from acute diverticulitis, and doctors removed a portion of his intestine.
Click here to subscribe to FOX411's YouTube channel
Sinatra spent the first three months of 1987 in Hawaii and Palm Springs, Calif. Kaplan writes: "Sometime in March, Mia Farrow, then living in New York and in the midst of her 13-year relationship with Woody Allen, conceived [Ronan]," who she later claimed might "possibly" have been sired by Sinatra. The book adds that the singer "was in Hawaii and Palm Springs all the while wearing a colostomy bag and close by his ever-watchful wife," Barbara.
Kaplan also writes that years earlier in 1983 Sinatra "had been complaining, seriously and humorously, about impotence for a long time; at some point he was reportedly fitted with a penile implant. According to talk in urological circles the device had failed because Frank tried to use it too soon."
Mia Farrow created a media firestorm in 2013 when she said that Sinatra could 'possibly' be the father of her son Ronan. She was married to the crooner from 1966 to 1968. In 980 she started seeing Allen, and Ronan was born in December, 1987.
Ronan has also added fuel to the fire by tweeting, "Listen, we're all *possibly* Frank Sinatra's son."
Click here to read more in the New York Post.