Fran Drescher recalls rape, talks Hollywood sex abuse scandal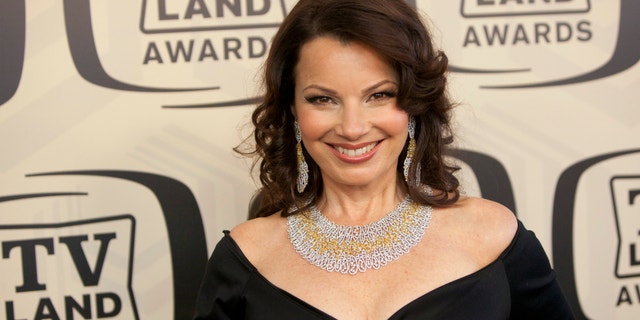 NEWYou can now listen to Fox News articles!
LOS ANGELES – As Hollywood reels from the sexual assault allegations against movie mogul Harvey Weinstein, Fran Drescher is recalling her horrifying ordeal when she was raped and held at gunpoint during a violent home invasion in the early 1980s.
"A woman needs to always have her wits about her and needs to realize that there are predators out there," she told Fox News at her annual Cancer Schmancer Health Summit in Los Angeles on Tuesday. "But people in power who have issues are in a position to be a predator and take advantage of someone that is young or weak or worried about their job or career or whatever…"
Drescher, 60, had some advice for women who may face a situation of sexual abuse.
"I think the most important thing is to not be afraid to say 'This is unacceptable behavior' and walk away and then make some noise about it and get a posse of other people in your corner so you don't have to worry about being ostracized."
"The Nanny" star was in their condo townhouse with her now-ex-husband Peter Marc Jacobson when two men broke in tied up Jacobson and raped Drescher and a female friend who was at her home having dinner with the couple. The sitcom star first opened up about her experience in 1996.
"We have to always turn lemons into lemonade and pain into purpose," she said of her trauma. "Knowing that we have to maintain our sense of right and wrong and our dignity and not let anybody compromise how we feel about ourselves… We have to always make sure we hold firm to our sense of worth and not let anybody ever treat us in a way that doesn't feel respectful."

On Tuesday, Drescher also spoke out about women's health. The actress, who was diagnosed with uterine cancer 17 years ago, said she is passionate about educating women about their health.
"There is a lot we can do personally to reduce or risk of getting sick and actually help ourselves get well if we are sick," she enthused.

"We want to educate you because that is a big part of what Cancer Schmancer does," she told the women at the event. "...We want you to leave at the end of the day thinking I have a game plan now."